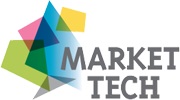 £112.5 million Convertible Bond – Market Tech Holdings Limited
Market Tech Holdings Limited (AIM: MKT), the holding company that combines iconic real estate assets with an e-commerce business and owns and manages the main Camden Markets in Central London, announces the pricing of the offering (the "Offering") of its £112.5 million senior, unsecured convertible bonds due 2020.
The net proceeds of the Offering are intended to be used to fund, directly or indirectly, the recently announced real-estate acquisitions of The Interchange Building and Camden Wharf and the e-commerce acquisition of Glispa.
Shore Capital Stockbrokers Limited acted as Co-Bookrunner.
Read the full annoucement on Investis.