Howard Shore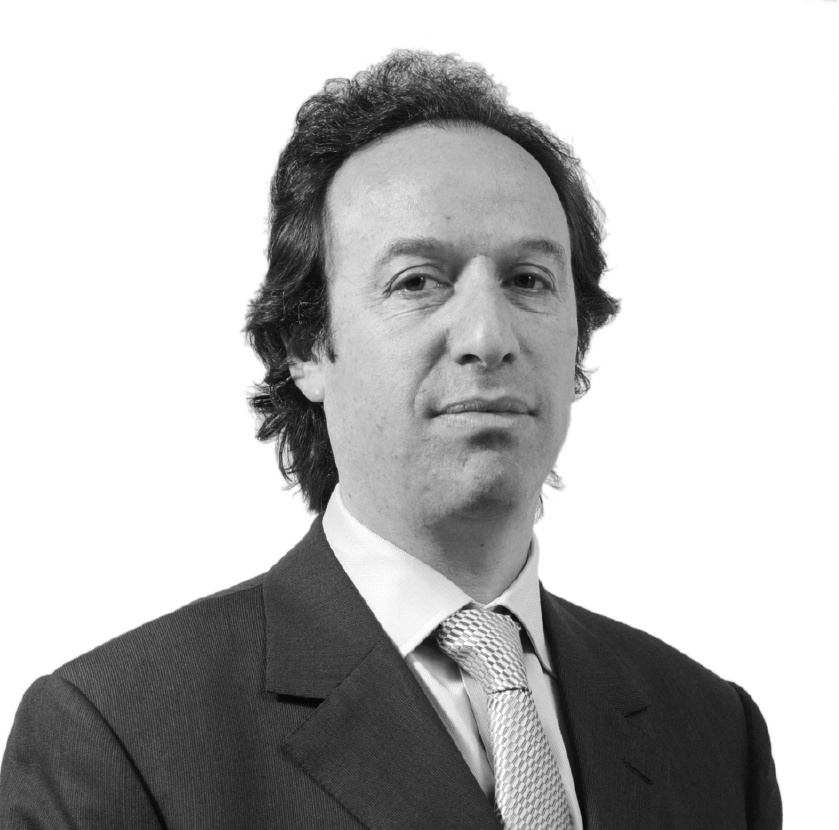 Howard Shore is an international entrepreneur and philanthropist, whose business interests originated in stockbroking and now span various alternative asset classes including real estate, technology and growth capital. He relinquished operational responsibilities for the Shore Capital Group in 2017 but remains Chairman and a majority shareholder.
Howard began his career at private client fund manager Grieveson Grant & Co before studying and graduating with an M.A. in Economics from Cambridge University. On graduating, he returned to the City and traded financial futures on the newly established LIFFE market.
Shore Capital Markets
Howard founded Shore Capital Group in 1985, aged 25, shortly before the 'Big Bang' that revolutionised London as a global financial centre. With an initial investment of £10,000, the company provided trading services on behalf of both high net worth individuals and the army of shareholders that emerged from Margaret Thatcher's privatisation revolution.
Following an investment from London property firm British Land in 1987, Shore Capital grew rapidly, setting up a corporate finance division in the early 1990s, becoming one of the first market makers on AIM when it opened in 1995, and overseeing the first IPO of an Israeli company, BATM, on the London Stock Exchange in 1996.
The Group itself was listed on the stock market in 2000. In 2003, the Capital Markets division took over ING's award-winning, Liverpool-based research team, and in March 2019 it acquired Stockdale Securities. Now representing both AIM-listed companies and leading FTSE companies such as M&S and Morrisons, and with offices in London, Liverpool, Edinburgh and Berlin, Shore Capital is the fifth-largest independent stockbroker in the UK.
Shore Asset Management
As well as the Capital Markets division, Shore Capital Group has an equally important Asset Management division, which has launched funds in various asset classes, including private equity and real estate.
Howard first ventured into private equity in 1996 with the Puma I Fund, which achieved an IRR of 76 per cent. Shore Capital subsequently launched the Puma VCTs series and was one of the first companies to offer limited-life VCTs, which have proved highly popular investment vehicles. In 2012, David Kaye launched Puma Investments, part of Shore Capital, which now manages the expanded range of Puma VCTs. Puma Investments has since launched additional compelling investment offerings alongside the Puma VCTs, providing property finance across the UK, growth capital to SMEs and a listed equities investment service focusing on AIM.
Howard's first real estate fund, Puma Property, launched in 2001, achieved an IRR of 40 per cent. More recently, the Group launched Brandenburg Realty Limited in 2015, raising funds from institutional investors and family offices, predominantly from the United States, to invest in a real estate opportunities fund.
Shore Asset Management now accounts for a third of the Group's turnover, and acts as the adviser to Puma Brandenburg.
Principal Finance
The Group also uses its strong and liquid balance sheet to make principal finance investments. Historically, these were to seed funds elsewhere in the Group, but this quickly broadened into making successful investments in other business areas. A significant early example was the acquisition of tech fund Jellyworks in 2000.
The Group's current investments include its controlling interest in Deutsche Broadband Dienste GmbH ('DBD'), a German telecoms business, owned through Spectrum Investments Limited ('Spectrum'), of which Howard is Chairman. DBD's 32 regional radio spectrum licences have been reallocated to the 3.700-3.730 GHz frequency band on a flexibilised basis, enabling their use for modern 4G and 5G services. The Group is therefore confident of the future prospects for DBD's business and the value that can accrete from it.
Puma Brandenburg
In 2006, Howard founded Puma Brandenburg, initially as a listed property investment vehicle focused on German real estate. He has subsequently taken it private, and it now covers real estate in Germany, the US and Israel, and has invested in a range of other asset classes including providing growth capital for entrepreneurially led private businesses.
Owned by Howard and his wife, Puma Brandenburg is now the main vehicle through which he conducts his private investment activities. In February 2019, Puma Brandenburg led a US$30m investment in Ador, a medical device company, of which he is now a director.
Personal Interests
Between 2001 and 2003, Howard served as a Non-executive Director at Tottenham Hotspur FC, of which he is a lifelong supporter. He is also a prominent supporter of the UK Conservative Party. He was one of the earliest financial backers of Prime Minister David Cameron, was a prominent business voice calling for the UK to leave the European Union and is now a significant supporter of Prime Minister Boris Johnson. Howard's philanthropic interests cover healthcare, education and the arts. In 2022, Howard was appointed International Business Trustee of the Tate.