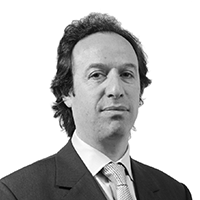 Howard Shore is an international entrepreneur and philanthropist, whose business interests originated in stockbroking and now span various alternative asset classes including real estate, technology and growth capital. He relinquished operational responsibilities for the Shore Capital Group in 2017 but remains Chairman and a majority shareholder. More information about his career and business interests can be found here.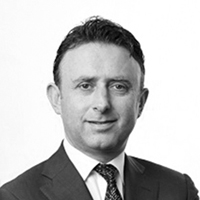 Simon Fine
Co-Chief Executive Officer
Simon Fine joined Shore Capital in 2002 as CEO of Shore Capital Markets, responsible for all aspects of trading and brokerage as well as the integration of related corporate broking activities. He is the former Managing Director and Co-Head of Pan European Equity Cash Trading at Lehman Brothers. Prior to that, Simon spent the previous 14 years at Dresdner Kleinwort Benson, latterly as Head of Pan European Equity Cash Trading – developing its UK operations into one of the leading players in UK and German equities. Simon became Co-CEO of the Shore Capital Group in 2017.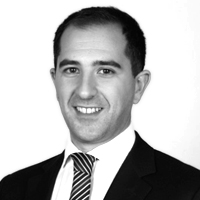 David Kaye
Co-Chief Executive Officer
David Kaye graduated from Oxford University with a degree in law and was called to the Bar in 2000. David practised as a barrister at a leading London set of chambers for five years, advising on a range of complex commercial legal issues with a particular focus on financial investments and real estate. He joined Shore Capital in January 2006 and, having been Commercial Director and General Counsel for the Group, he became CEO of the asset management division in 2012. David became Co-CEO of the Shore Capital Group in 2017.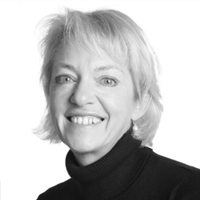 Lynn Bruce is a Chartered Accountant (Scotland) having trained at KPMG, London and has a BSc Hons in Business Mathematics and Accountancy from Dundee University. She was the CFO of an international wealth management group, Stenham Limited, for 11 years where she was also a member of both its Risk and Audit Committees. Prior to that she was the Financial Controller at AT&T Capital Europe. She chairs the Audit Committee and is a member of the Remuneration Committee.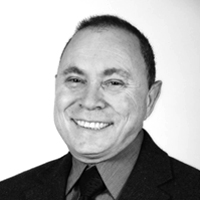 Dr Marom is founder and CEO of BATM Advanced Communications Limited. A former first lieutenant in the Israeli Navy, he graduated first (with excellence) in electronics from the Naval Academy and first (with excellence) from the Advanced Naval Command Course. He has a post-graduate degree in medicine from the Sackler School of Medicine, Israel and an MSc in industrial electronics. Dr Marom is on the boards of several national and international academic committees for computing and communications. He has close links with governmental bodies funding research for Israeli high tech companies. He is a member of the Audit Committee and the Remuneration Committee. Since 2017 Dr Marom is the Chairman of the Board of the Israeli Hi-Tech & Innovation Industries Association of the Manufacturers' Association of Israel.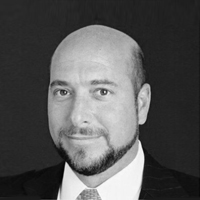 James Rosenwald is a co-founder and the managing partner of Dalton Investments, LLC, an asset management company. He has more than thirty five years' experience investing in the Pacific Rim. He formerly co-managed Rosenwald, Roditi & Company Ltd., which he founded in 1992 with Nicholas Roditi. James advised a number of Soros Group funds between 1992 and 1998. He commenced his investment career with the Grace Family of the United States at its securities firm Sterling Grace & Co. He is a CFA charterholder and a director of numerous investment funds. He is a member of the Los Angeles Society of Financial Analysts and the CFA Institute. In addition to securities investments, James has invested in real estate since 1997. He co-founded Beach Front Properties in California in February 1997, Grand River Properties in Shanghai in June 2003 and Dalton REIT 1 GmbH & Co. James holds an MBA from New York University and is an adjunct Professor of Finance at New York University's Stern Graduate Business School. At Shore Capital he is a member of the Audit Committee and is Chairman of the Remuneration Committee.
---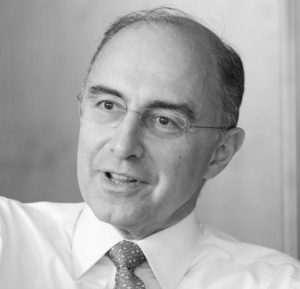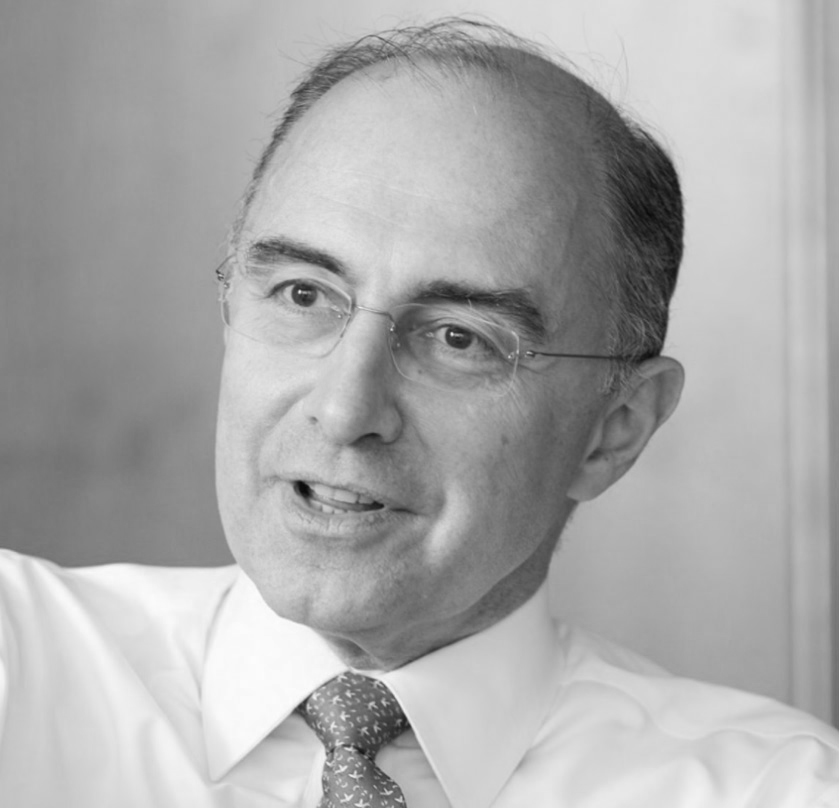 Xavier R. Rolet KBE
Non-Executive Chairman,
Shore Capital Markets
Xavier R. Rolet KBE is an experienced CEO, co-founder and entrepreneur. Named as one of the 100 Best CEOs in the World in the 2017 Harvard Business Review, Xavier has a demonstrated history of successful turnarounds in the global financial services industry. In his decade at the helm of the London Stock Exchange, the LSE's market valuation rose from £800m to more than £14bn, transforming it into one of the world's largest exchanges by market capitalisation.

Xavier is Non-executive Chairman of Phosagro PJSC, a member of the Board of Directors of the Saudi Stock Exchange Tadawul as an appointee of the Public Investment Fund and an Expert Advisor to the Shanghai Institute of Finance for the Real Economy.