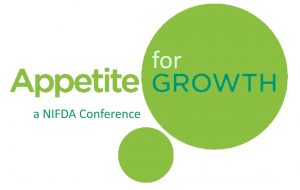 Appetite for Growth 2016
Shore Capital's Dr Clive Black was a key speaker at the Appetite for Growth Conference which was organised by the Northern Ireland Food and Drink Association (NIFDA) and aimed to empower local food drink companies with knowledge and insight that can add value to their businesses and improve their competitiveness.
Delegates at the conference were told that the local food and drink industry must capitalise on 'Big Data' if the sector is to achieve the growth targets set out in the 'Going for Growth' report. Find out more here.
Dr Clive Black gave an overview of emerging retail trends and potential opportunities for local companies in the UK and Irish markets. His presentation can be downloaded here.