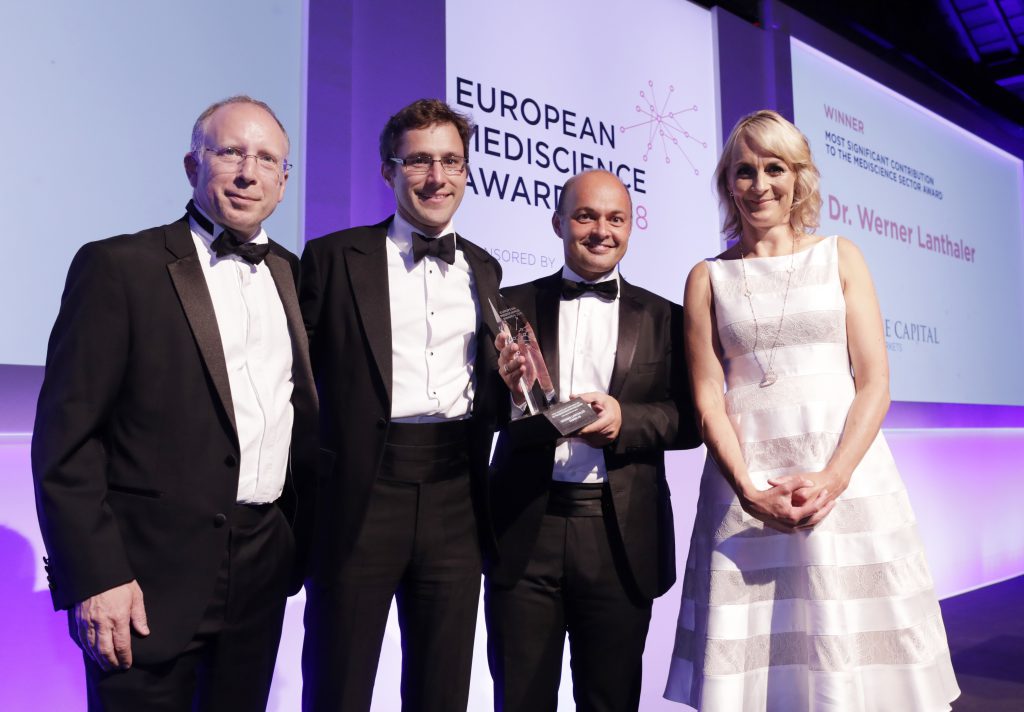 European Mediscience Awards Dinner 2018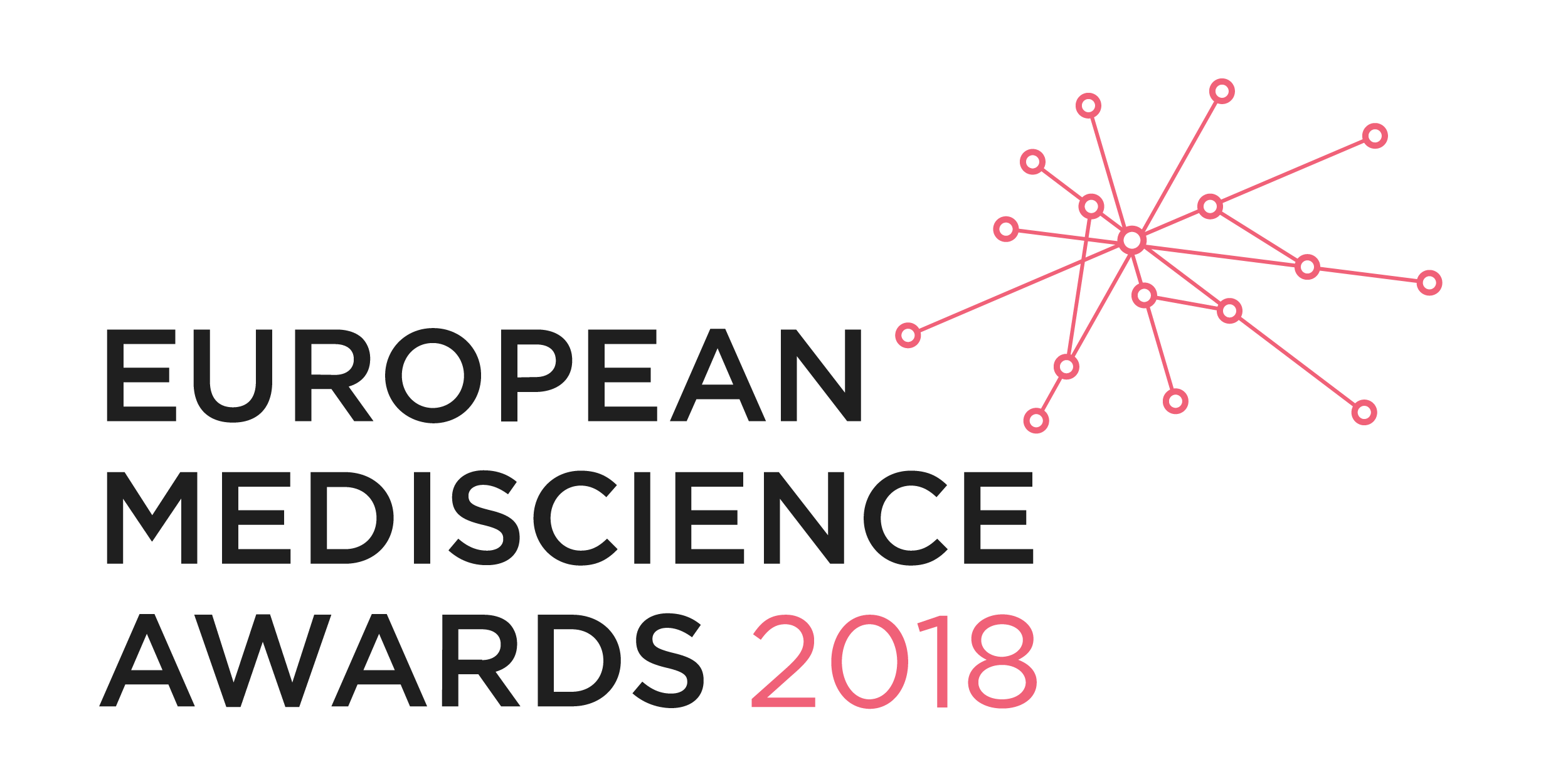 Shore Capital was delighted to honour Dr. Werner Lanthaler, CEO of Evotec, at the European Mediscience Awards 2018 by sponsoring the 'Most Significant Contribution to the Mediscience Sector Award' at this year's event.
The event is the largest annual gathering of private and publicly quoted healthcare, biotech and life science companies in Europe. Over 500 people attend this prestigious event to recognise the people driving the European healthcare industry forward. Shore Capital takes pride in our healthcare coverage and took great pleasure in recognising Dr. Werner Lanthaler for all the work he has done.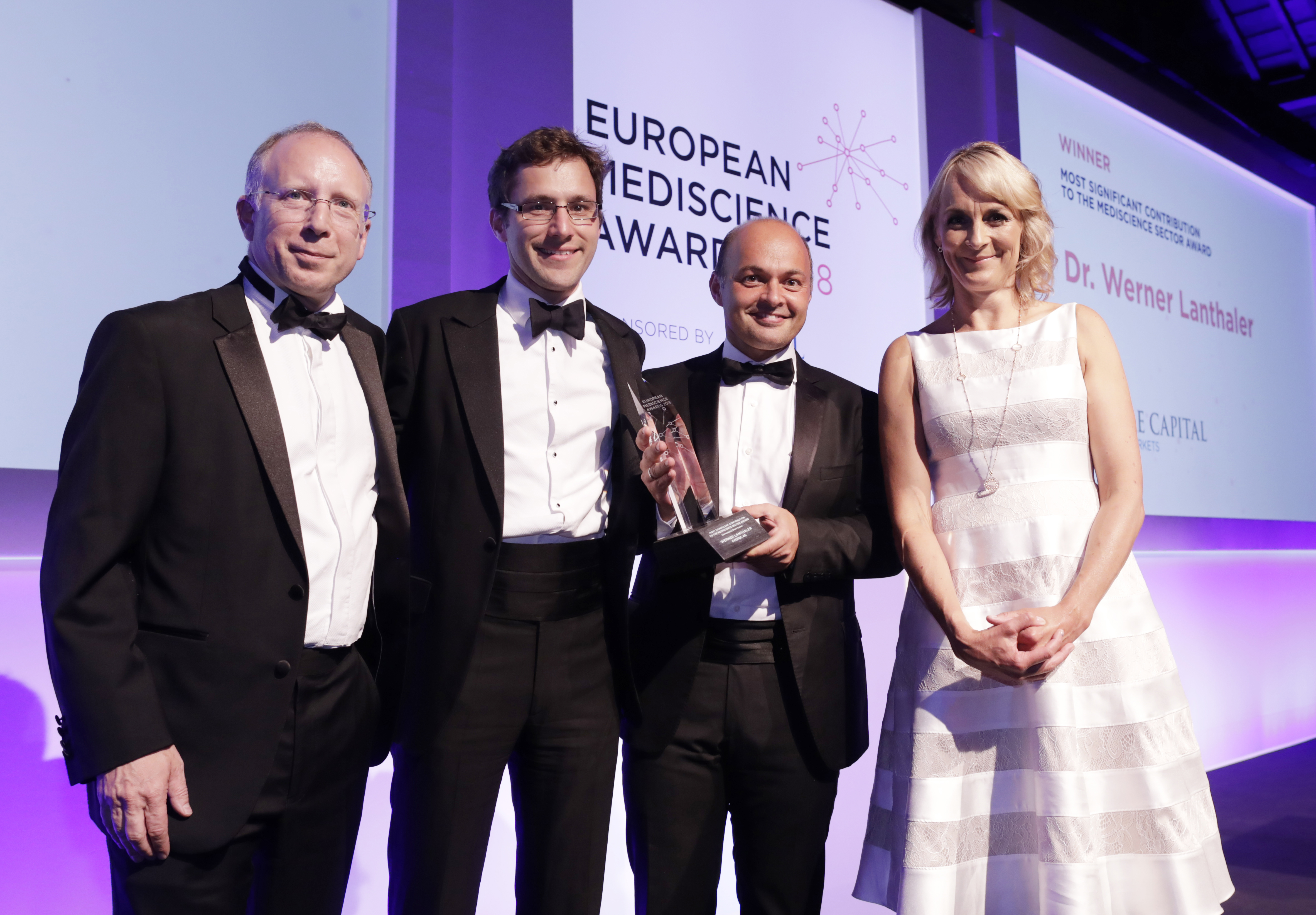 (Pictured left to right)
Max Herrmann, Head of European Healthcare Research, Stifel; Edward Mansfield, Director, Corporate Advisory, Shore Capital; Dr. Werner Lanthaler (winner); and Louise Minchin, awards presenter.
Healthcare Team
Tara Raveendran, PhD

Healthcare Analyst

Malachy McEntyre

Head of Corporate Broking

Stephane Auton

Director, Corporate Advisory

Adam Barker, PhD

Healthcare Analyst

Richard Arthur, PhD

Equity Sales

Edward Mansfield

Director, Corporate Advisory