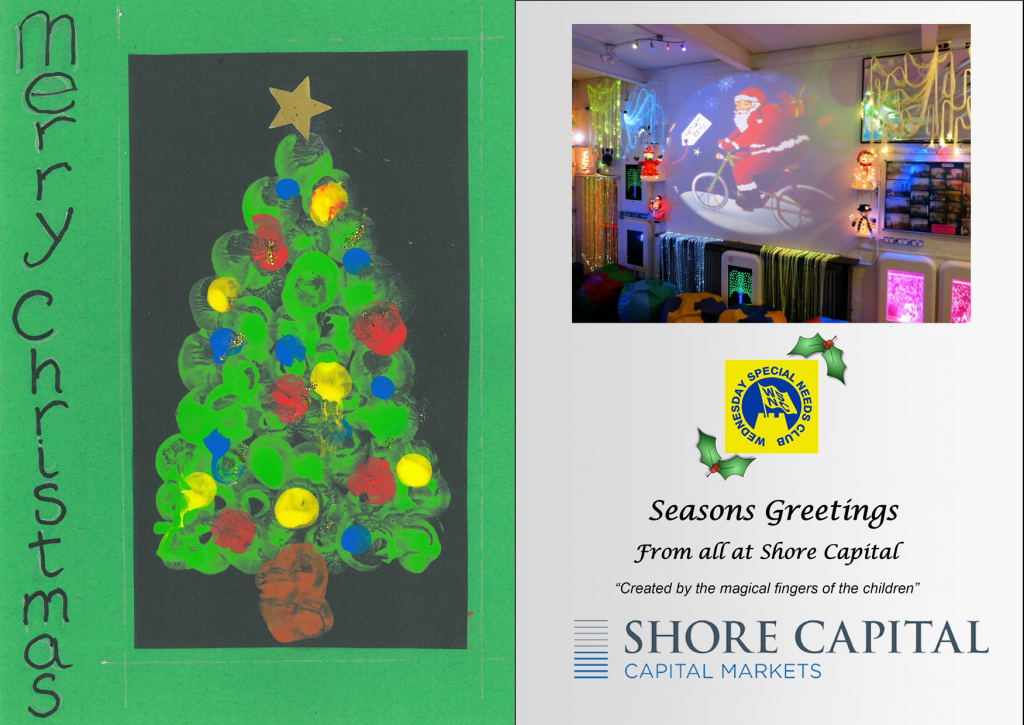 Happy Christmas from Shore Capital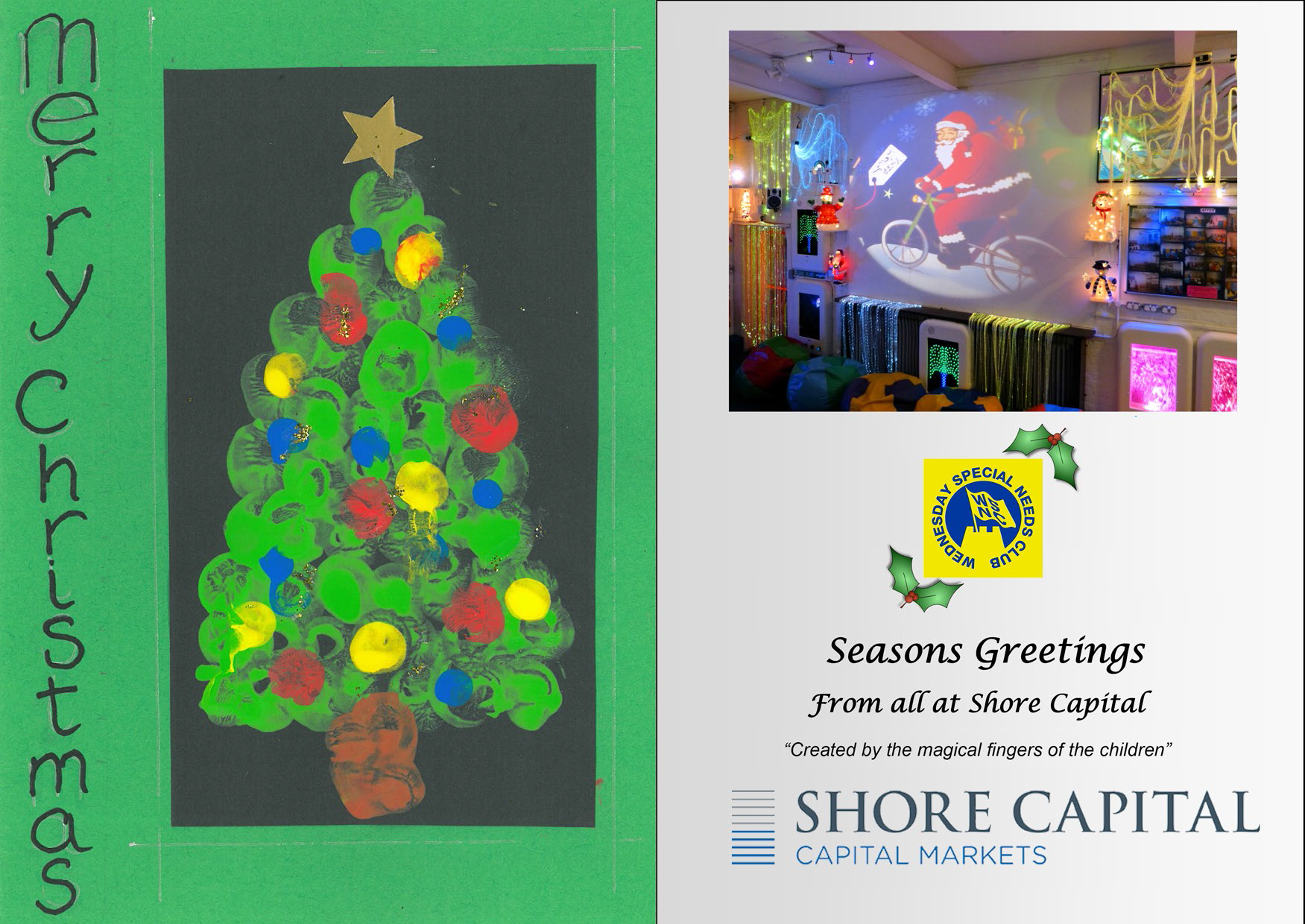 To give something back to the local community, we at Shore Capital Markets enlisted the support of the Wednesday Special Needs Club in Hoylake, Wirral to help design our electronic Christmas card for 2015. The card was created by children from the Wednesday Special Needs Club, which was started in 1993 to assist in the care of special needs people across the region. It operates the Soft Play Sensory facilities, as shown in the card, which provides children and young adults with hours of fun and social chat in welcoming surroundings.
We would like to wish all of our clients and friends a Merry Christmas and a prosperous New Year.
Best wishes from all at Shore Capital Markets and many thanks for your support during 2015.
For more information on the wonderful work The Wednesday Special Needs Club do, or to donate to this wonderful cause, please visit their website.