Northern Ireland – is the stock market right for you?
Northern Ireland has a very good seam of entrepreneurs, it has been producing great business folks for many generations, some staying at home, some flourishing in the City of London and the counties across the UK and Ireland, some further afield.
As a founding member of the Queen's University of Belfast City Leadership Group, the great success of folks from Ulster in many of leading global banks, City law firms and professional services sectors is a strong statement of the skill set that has emanated from these parts; folks like Michael Doran, Eamonn Flanagan, Mary Henney, Jim Rutherford and Declan Tiernan.
That entrepreneurship is also nestled at a regional level with what is a growing appreciation of the reality of the innovative skills of Northern Ireland. Increasingly that business acumen and forward-thinking capability is putting Northern Ireland on the investment community's map, so more investors and advisors are flying into Belfast today than ever before. In this respect it is apposite to mention the likes of the great and sadly late Paddy Johnston and drivers of innovation and business like Sir John McCanny and Steve Orr.
Listing on a stock exchange can be a virility sign of entrepreneurship, innovation and commercial success. In this sense, Northern Ireland appears to be only modestly thrusting with a small albeit rather perfectly formed cohort of quoted entities; First Derivatives, Fusion Technologies and Kainos. Indeed, these companies are great ambassadors for the region's innovative and entrepreneurial capabilities. Whilst so, the stock market clearly does not have mass attraction at this time for business folks in the province.
Now, it should be said that if businesses are well capitalised, do not need growth capital beyond that generated from their own resources and owners can realise their life's work outside listed markets then their world really is honky-dory.
Whilst so, where listing works, that is a business, a management and institutional and wealth managers that are aligned, then growth capital and attractive realisations suggest that the stock market should be considered on the list of options for Northern Irish companies.
Listing does require processes that may be a little more structured than some private companies may ordinarily implement, although that is in danger of insulting many superbly set up businesses, but most of those processes and practices are good disciplines that in time benefit the operation, control and establishment of value of a company. Most importantly, I sense an over expectation that listing requires the re-invention of the wheel, and this really is not the case.
Listing does, naturally, also raise the profile of a company and its directors, which does not always suit; albeit for many ventures that profile can also be turned into a virtue, encouraging new talent and providing confidence to counterparties.
There is little that is mystical about a stock market listing. What is more important to ask is does that ownership option work for your business. There are over two thousand listed entities in London at the moment between the full list and AIM, and I at Shore Capital work within a listed context, so one is also not alone.
Valuations can rarely be guaranteed, we sense that if anything a recent cycle of rising exit multiples may be peaking out as the global interest rate cycle turns. Whilst so, fund managers need to apply their investor's capital to good effect and so they require credible investment opportunities. It is clear to me that Northern Ireland has the entrepreneurs and businesses that fund managers would be interested in. If your business needs their capital then maybe time to simply ask is the stock market right for me?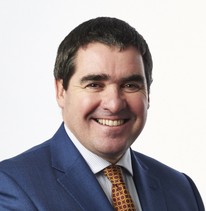 Dr Clive Black, Head of Research