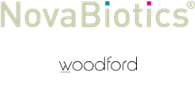 NovaBiotics Raises £5 million in a Private Placement from Woodford Investment Management
19 January 2015
NovaBiotics Ltd ("NovaBiotics" or the "Company"), announces that Woodford Investment Management LLP ("Woodford IM") has invested £5.0 million (gross) in a private placement.
The funds will provide working capital to enable NovaBiotics to achieve key value enhancing milestones in the short to mid-term. The priority for the business is driving forward the Company's clinical stage, first-in-class antimicrobial therapeutics assets. NovaBiotics is also focused on further developing its earlier stage antifungal and antibacterial compounds and the anti-infective peptide platform from which these molecules have been derived.
The private placement with Woodford IM was arranged by Shore Capital as financial adviser and broker to the Company.
See full article on the NovaBiotics website.