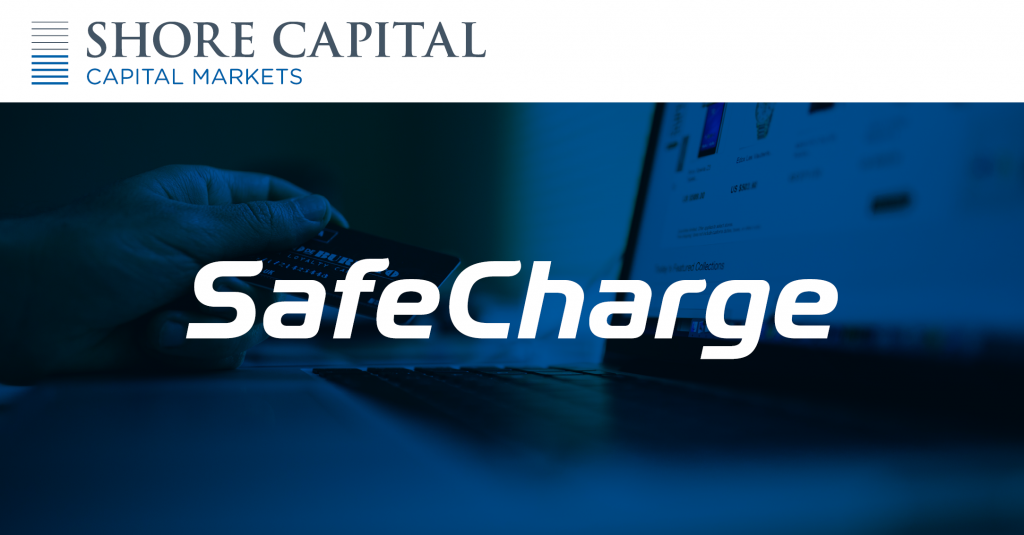 Nuvei Corporation completes acquisition of SafeCharge

We are pleased to announce that SafeCharge, Shore Capital's long-standing client, received court approval of its Scheme Document on 31 July 2019, regarding its acquisition by Nuvei Bidco, a wholly-owned indirect subsidiary of Nuvei Corporation.
Under the terms of the Acquisition, the fully diluted share capital of SafeCharge was valued at US$889m, and shareholders will receive US$5.55 in cash for each SafeCharge share, a premium of 25% to the closing price before the announcement.
Shore Capital acted as Financial Adviser, Broker and Nominated Adviser to SafeCharge pursuant to its sale.
For further information please contact:  
Shore Capital:  
Simon Fine / Mark Percy / Toby Gibbs / John More  
+44 (0)20 7601 6100 
For Shore Capital media enquiries, please contact:  
+44 (0)79 6622 4514  
Note to editor
About Shore Capital
We are an independent securities business offering institutional and corporate clients leading investment banking, research, sales and trading services, including fixed income.  We are represented across the UK enabling extensive distribution and institutional coverage. This distribution capability is complemented by our experienced corporate advisory and broking team who offer discreet, innovative and valued advice to companies on both the Main Market and AIM.  Shore Capital is also the 3rd largest market maker by number of AIM stocks covered.
Our cross-disciplinary team has deep, market leading experience in a wide range of small and mid-cap UK companies within the following sectors: Consumer, Financials, Healthcare, Insurance, Natural Resources, Real Estate, Support Services, Technology and Media. Our research on over 250 companies is distributed to an extensive institutional client base in the UK and Europe.
Shore Capital is a trading name of both Shore Capital Stockbrokers Limited and Shore Capital and Corporate Limited.