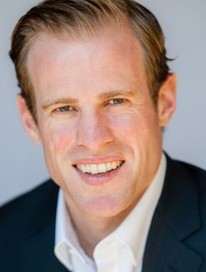 Puma Investments appoint Sam McArthur in growth drive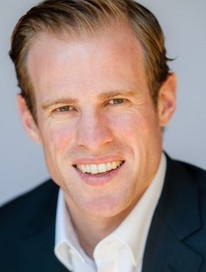 To: News Editors Date: 19 January 2015
Puma Investments appoint Sam McArthur in growth drive
Specialist provider of tax-efficient investment solutions, Puma Investments, today announces the appointment of Sam McArthur in the newly created position of Chief Operating Officer. In his role Sam will be working with the Puma Investments team to continue to grow the business across the firm's investment offerings which includes its latest VCT offering, Puma VCT 11, and the new IHT portfolio service, the Puma AIM Inheritance Tax Service which is available in ISAs.
Sam has extensive experience in overseeing all strategic and operational aspects of a substantial business having joined Puma Investments from MGL Distribution Ltd/McArthur Group, a distribution business with an £80million turnover. Prior to this he worked at KBC Financial Products managing the European Sales of structured products to funds of hedge funds, family offices and private banks. Sam holds a Masters in European Business from ESCP-EAP European School of Management.
Commenting on the appointment Chief Executive, David Kaye, said: "Sam is joining Puma Investments at an extremely exciting time and his appointment reflects the significant growth the business has undergone over the past three years. Our latest VCT offer, Puma VCT 11, which launched in November 2014, has already raised over £8m – well ahead of previous fund raisings; we are also seeing steady inflows into the Puma AIM Inheritance Tax Service, and continue to see strong demand for both Puma EIS and Puma Heritage. Our asset-backed strategy has proven to be popular among investors seeking capital preservation and is now available in a variety of tax-advantaged wrappers."
– Ends –
Further information on Puma Investments, its products and services can be found at www.pumainvestments.co.uk
Puma Investments Quill PR
David Kaye Jo Stonier / Tom Climie
020 7408 4050 020 7466 5050
[email protected] [email protected] / [email protected]
About Puma Investments
Part of Shore Capital Group, Puma Investments is a specialist provider of tax efficient solutions. Puma VCTs were the first planned exit VCTs to have returned to shareholders 100p in cash, equivalent to a 66% total return tax free. Puma VCT 9 raised in excess of £28m for the 2012/13 while its latest VCT, Puma VCT 10, raised £27.6m. Puma VCTs III & IV recently achieved an IRR of c. 9.7% p.a. while Puma VCT V has now returned 106.3p per share (excluding initial tax relief) which makes it the top performing limited life VCT on record.

Puma Investments has built upon its excellent VCT track record and now offers a range of tax efficient solutions:
Puma VCT 11 – launched in November 2014, Puma's latest limited life VCT offer builds on the market-leading track record of previous Puma VCTs adopting the same, proven asset-backed investment strategy

Puma EIS – employs a similar investment strategy deployed by the Puma VCTs aiming to provide investors with downside protection in a carefully managed portfolio

Puma Heritage – with a core focus on secured lending, its prime objectives are to preserve capital and mitigate risk whilst intending to benefit from 100% relief from inheritance tax after two years

Puma AIM Inheritance Tax Service – with a minimum investment of £15,000 and available within an ISA, this is a discretionary portfolio service which seeks to deliver long term growth whilst also mitigating inheritance tax

.
Shore Capital Group is an AIM-listed independent investment group. Shore Capital specialises in principal finance, equity capital market activities and alternative asset management. The Equity Capital Markets division offers a wide range of services for companies, institutions and other sophisticated clients, including corporate finance, stock broking and market-making. The Shore Capital Group manages specialist funds, with a particular focus on alternative asset classes, and has funds under management of c£700 million.
With a 29 year record and over 100 employees based in Guernsey, London, Liverpool, Edinburgh and Berlin, Shore Capital Group operates a number of successful businesses: Puma Investments (which is a trading name of Puma Investment Management Limited and Shore Capital Limited), Shore Capital Stockbrokers Limited and Shore Capital and Corporate Limited are each authorised and regulated by the Financial Conduct Authority. Shore Capital Stockbrokers Limited is a member of the London Stock Exchange.