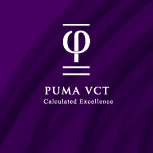 Puma VCT 8 plc – Annual report and accounts 2015
HIGHLIGHTS
Fund substantially invested in a diverse range of high quality businesses and projects.
Requirement that qualifying investments are 70% of the fund on an HMRC basis now met.
Profit of £232,000 before tax for the period, a gain of 1.81p per share
15p per share of dividends paid since inception, 10p during the period, equivalent to a 7.1% per annum tax-free running yield on net investment.
CHAIRMAN'S STATEMENT
Introduction
I am pleased to present the Company's third Annual Report which, reflecting the change of accounting year end to 28 February, represents a 14 month period ended 28 February 2015.
Results
The Company reported a profit for the period of £232,000 (2013: loss of £39,000), equivalent to 1.81p per ordinary share (calculated on the weighted average number of shares). The Net Asset Value per ordinary share ("NAV") at the period end adding back the 15p of dividends paid to date was 95.04p.
Dividends
As envisaged in the Company's prospectus, the Company has for the third calendar year in succession paid a dividend of 5p per ordinary share, equivalent to a 7.1% tax-free running yield on shareholder's net investment.
Investments
At the end of the period, the Company had invested just under £10 million, representing 93% of its net asset value, in a mixture of qualifying and non-qualifying investments whilst maintaining our VCT qualifying status. These investments are primarily in asset-backed businesses and projects generating a gross annual return of 8.2% on the basis of current deployments and investment performance. Details of the Company's portfolio of investments can be found in the Investment Manager's report below.
VCT qualifying status
PricewaterhouseCoopers LLP ("PwC") provides the board and the investment manager with advice on the ongoing compliance with HMRC rules and regulations concerning VCTs. PwC also assists the Investment Manager in establishing the status of investments as qualifying holdings.
Outlook
We are pleased to report that the Company's net assets are now substantially deployed in a diverse range of high quality businesses and projects. The lack of availability of bank credit has enabled the Company to assemble a portfolio of investments on attractive terms. In addition to deploying funds in non-qualifying loans, the Company achieved its 70% qualifying status during the period. Whilst there will probably be some further changes in the composition of the portfolio, the Board expects to concentrate in the future on the monitoring of our existing investments and considering the options for exits in due course.
Sir Aubrey Brocklebank Bt.
Chairman
30 June 2015
Downloads
Puma VCT 8 plc – Annual report and accounts 2015