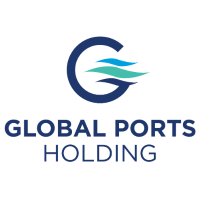 Shore Capital acted as Joint Global Coordinator on the secondary placing of 4 million shares in Global Ports Holding Plc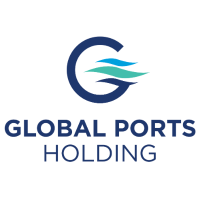 GLOBAL PORTS HOLDING PLC
("GPH PLC" or the "Company")
Results of secondary placing of ordinary shares in GPH PLC
Further to the announcement released yesterday, GPH PLC has been advised by Global Yatırım Holding A.Ş. ("GIH"), that its wholly-owned subsidiary, Global Ports Holding B.V. (the "Selling Shareholder") has sold 4 million shares in the Company (the "Placing Shares"), via an accelerated bookbuild placing (the "Placing") at a price of 435 pence. The size of the Placing was increased from the minimum of 2 million shares originally proposed, as a result of additional investor demand. The Placing Shares represent approximately 6.4% of the issued share capital of the Company.
The Selling Shareholder will retain an interest in approximately 59.3% of the voting shares of the Company following settlement of the trade. The Company understands that Centricus Partners LP, which holds 31.25% of the shares in GIH, and its affiliates have acquired in aggregate an interest in approximately 2.3% of the voting shares of the Company as a result of their participation in the Placing.
The Placing was managed by Barclays Bank PLC, Citigroup Global Markets Limited and Shore Capital Stockbrokers Limited, acting as joint global co-ordinators and joint bookrunners (the "Joint Global Coordinators"). The consideration for the Placing Shares is payable in cash on usual settlement terms, and closing of the Placing is expected to occur on a T+2 basis on 4 December 2018.
GPH PLC's, Chairman and Co-Founder, Mehmet Kutman, said:
"We are very encouraged by the level of support for the Placing; I would like to welcome our new investors to the register and thank existing shareholders for their continued support. We believe that the Placing will allow for greater liquidity for investors by expanding the shareholder base and increasing the free float. GIH (through the Selling Shareholder) will use the proceeds of the Placing for general corporate purposes and remains a very supportive and long-term shareholder of the Company."
The Selling Shareholder is 100% owned by GIH, an investment holding company listed on Borsa Istanbul (GLYHO TI). GIH is in part owned by Mehmet Kutman, who is both the founder of the Company and the Chairman of the Board of Directors of the Company. Each of Mehmet Kutman and Aysegul Bensel is a member of the Board of Directors of both the Company and GIH. The Selling Shareholder is the same as that which sold down at the time of the IPO in May 2017.
For further information, please contact:
Shore Capital
Dru Danford / Patrick Castle / Daniel Bush +44 (0)20 7408 4090