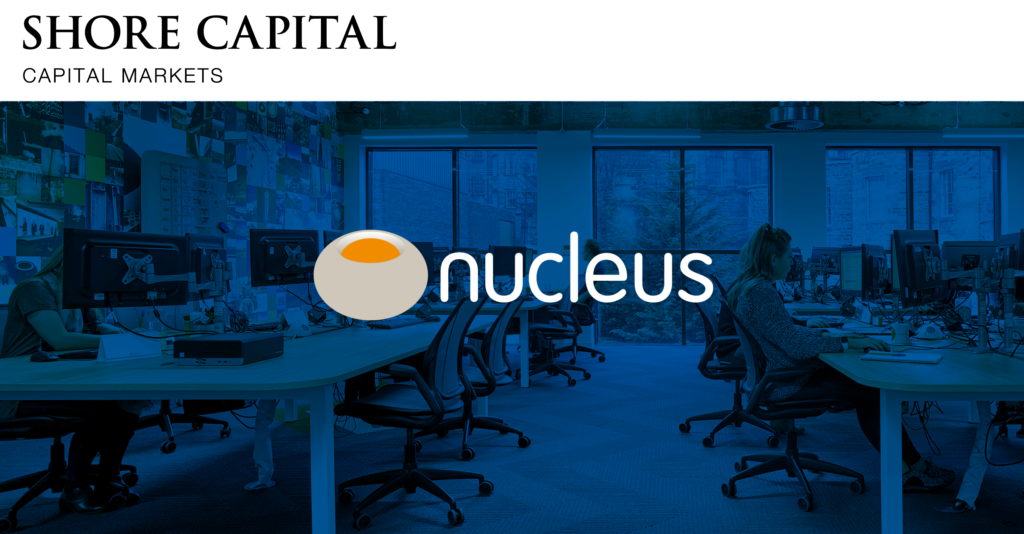 Shore Capital acting as Joint Financial and Rule 3 Adviser, Nomad and Corporate Broker to Nucleus Financial Group on its recommended cash offer by James Hay Holdings
The Boards of James Hay Holdings Ltd and Nucleus Financial Group have announced they have reached agreement on the terms of a recommended all cash offer made by James Hay Holdings, with Shore Capital acting as Joint Financial and Rule 3 Adviser, Nominated Adviser and Broker to Nucleus.
Under the terms of the agreement, James Hay Holdings will acquire the entire issued and to be issued share capital of Nucleus, and Nucleus shareholders will receive 188p in cash for each Nucleus share – a 42 per cent premium to the undisturbed share price and valuing the share capital of Nucleus at approximately £145m. The offer is subject to shareholder, legal and regulatory approvals and is expected to complete in Q2 2021.
The Acquisition combines the James Hay Group, a specialist pensions innovator with a 40-year track record of providing retirement solutions to larger financial adviser firms, with Nucleus' reputation as an award-winning, adviser-led, financial planning and investment platform for small to medium-sized adviser firms. The combination creates the capability to service the entire adviser market with a wide range of financial planning and retirement needs, including leading SIPP and drawdown features among a broad range of tax wrappers (including ISAs, GIAs, onshore and offshore bonds).
Shore Capital has advised Nucleus since 2018, raising £32m for shareholders at the time of its IPO on AIM.
For further information please contact:  
Shore Capital +44 (0) 20 7408 4090
Corporate Advisory: Hugh Morgan / Edward Mansfield / Daniel Bush
For Shore Capital media enquiries, please contact:  
Adele Gilbert:  +44 (0)74 8477 8331
Note to editor
About Shore Capital
We are an independent securities business offering institutional and corporate clients leading investment banking, research, sales and trading services, including fixed income. We are represented across the UK enabling extensive distribution and institutional coverage. This distribution capability is complemented by our experienced corporate advisory and broking team who offer discreet, innovative and valued advice to companies on both the Main Market and AIM. Shore Capital is also the third largest market maker by number of AIM stocks covered.
Our cross-disciplinary team has deep, market leading experience in a wide range of small and mid-cap UK companies within the following sectors: Consumer, Financials, Healthcare, Insurance, Natural Resources, Real Estate, Support Services, Technology and Media. Our research on over 250 companies is distributed to an extensive institutional client base in the UK, Europe and US.
Shore Capital is a trading name of both Shore Capital Stockbrokers Limited and Shore Capital and Corporate Limited.