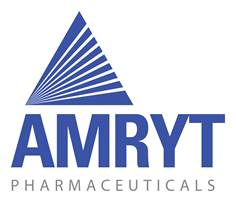 Shore Capital acting as Lead Manager, Nomad and Joint Broker in the IPO of Amryt Pharma plc (by way of a reverse takeover of Fastnet Equity plc)
Shore Capital is delighted to be acting as Lead Manager, Nominated Adviser and Joint Broker in the proposed acquisition of Amryt Pharmaceuticals Designated Activity Company by Fastnet Equity plc, Capital Reorganisation, Placing of 41,673,402 New Ordinary Shares at 24 pence per New Ordinary Share (3 pence pre-Capital Reorganisation) and issue of Placing Warrants, Change of name to Amryt Pharma plc, Readmission of the Enlarged Group to trading on AIM and ESM on 19 April following shareholder approval at the GM to be held on 18 April.
Following its announcement on 22 February 2016, Fastnet (AIM: FAST, ESM: FOI) will publish an Admission Document detailing its conditional agreement to acquire the entire issued share capital of Amryt Pharmaceuticals DAC ("Amryt") for a consideration of £29.6 million to be satisfied by the issue of the Consideration Shares, (the "Acquisition"). The Company is also proposing to raise £10.0 million (before expenses) through a conditional placing of 41,673,402 New Ordinary Shares at the placing price of 24 pence per new Ordinary Share (equivalent to 3 pence per share before the Capital Reorganisation) and the issue of Placing Warrants on the basis of one Placing Warrant for every two Placing Shares subscribed.


Joe Wiley, Proposed CEO of Amryt Pharma plc, comments:

"Today's announcement is an important step towards realising the Company's vision of building a specialty pharmaceutical company focused on best in class treatments for Orphan Diseases. We are focused on building a portfolio of differentiated medicines, in therapeutic areas where there is large unmet medical need and which offer significant commercial potential.
"Importantly, the £10 million in new funds will enable us to accelerate the development of Episalvan® as a treatment for epidermolysis bullosa, a rare, debilitating, genetic skin disorder and orphan condition that typically affects young children and for which there is currently no approved therapy. We believe the recent European approval of Episalvan® for the treatment of Partial Thickness Wounds in adults and a successfully completed phase IIa trial in epidermolysis bullosa itself meaningfully de-risks the probability of approval in this indication."

KEY POINTS

An approved drug – Birken's lead drug, Episalvan®, is a potential treatment for the orphan condition epidermolysis bullosa ("EB"), already approved in Europe as a treatment in adults for accelerated healing of partial thickness wounds ("PTWs") following three successful phase III studies.
EB is a rare and distressing genetic skin disorder typically affecting young children, where there is currently no approved treatment.

EB leads to mechanical fragility of skin, characterised by the presence of recurrent PTWs and blisters as a result of mutations in structural proteins.

Episalvan has been awarded Orphan Drug Designation ("ODD") in the US and EU for EB.

The drug has successfully completed a Phase IIa study in ten EB patients (data from 12 wounds).

Episalvan demonstrated significantly faster healing over 14 days of treatment for recent wounds and 28 days of treatment for chronic wounds compared with standard of care therapy.
The global EB market is estimated to be worth approximately US$1.5 billion per annum.

The drug received formal marketing approval from the European Commission on 14 January 2016 for the treatment in adults for accelerated healing of PTWs.

PTWs involve loss of the epidermis and basement layers of skin extending into the dermis layer below.

Episalvan effectively represents a new category of advanced wound care. management in PTWs and is targeting a market which the New Board assesses to be worth in excess of €150 million.

The Company intends to seek approval for Episalvan in EB in Europe and the US and will embark on a phase III study in H2 2016 in this indication.
A highly experienced management team – The New Board and senior management is comprised of experienced industry participants including:
Harry Stratford, Chairman, is the founder of Shire plc, now a FTSE 100 biopharmaceutical company, and ProStrakan Group plc

Joseph Wiley, CEO, has over 20 years' experience in healthcare investment and pharmaceutical operational roles

Rory Nealon, CFO and COO, has spent the last 13 years as both CFO and then COO of Trinity Biotech PLC, a NASDAQ listed company

Michele Bellandi, CCO, is the former Head of Commercial Europe for Shire AG International and has held senior marketing roles at Serono and Eli Lilly

Ray Stafford, a Non-Executive Director, previously EVP of Global Marketing for Forest Laboratories which was listed on NYSE prior to being acquired for approximately US$28 billion

James Culverwell, a Non-Executive Director, previously head of European pharmaceutical equity research at Merrill Lynch in London until 2005.
Fundraising Statistics

| | |
| --- | --- |
| Placing Price | 24p (post re-org) |
| Number shares in issue following Admission | 208,339,632 (post re-org) |
| Market capitalisation of the Company at the Placing Price | £50m |
| Percentage of the Enlarged Share Capital Being placed | 20% |
| Gross proceeds of the Fundraising receivable by the Company | £10.0m |
| EPIC / TIDM | AMYT |
| ESM Symbol | AYP |
| ISIN following the Capital Reorganisation | GB00BDD1LS57 |
| SEDOL following the Capital Reorganisation | BDD1LS5 |
| Irish SEDOL following the Capital Reorganisation | BDFYJ11 |
Significant Shareholders on Admission
| | | |
| --- | --- | --- |
| Name | Number of Ordinary Shares | Percentage of issued capital |
| Software AG-Stiftung | 43,545,567 | 20.90% |
| Cathal Friel | 33,077,347 | 15.88% |
| Joseph Wiley | 20,772,895 | 9.97% |
| Axa Framlington IM | 20,625,000 | 9.90% |
| Rory Nealon | 9,443,031 | 4.53% |