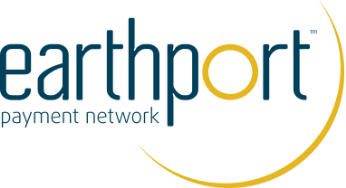 Shore Capital acts as Joint Bookrunner on £25m Placing for Earthport Plc
Earthport Plc ("Earthport" or the "Company") Results of Placing
Earthport (AIM: EPO) is pleased to announce the result of the placing announced yesterday, which was oversubscribed prior to allocation with interest shown from both existing investors and new institutional shareholders. A total of 125,000,000 Placing Shares have been conditionally placed at a price of 20 pence per Placing Share (the "Placing Price"), raising gross proceeds of £25 million (before expenses). The Placing Shares will represent approximately 20.4 per cent. of the Company's enlarged issued ordinary share capital.
The Placing is conditional upon, amongst other things, the passing of Resolution 1 at the general meeting of the Company and the admission of the Placing Shares to trading on AIM. A circular is expected to be posted on 5 October 2017 (the "Circular") notifying shareholders of a general meeting for the purpose of considering the relevant resolutions at Bird & Bird LLP, 12 New Fetter Lane, London EC4A 1JP expected to be convened at 10.00 a.m. on 23 October 2017.
Substantial shareholder participation
Oppenheimer Funds has subscribed for 22,750,000 Placing Shares. Oppenheimer Funds is a related party of the Company for the purposes of the AIM Rules by virtue of their status as a substantial shareholder of the Company. Following the issue of the Placing Shares they will maintain their interest in approximately 18.2 per cent. of the enlarged issued share capital of the Company.
The Directors consider, having consulted with the Company's nominated adviser, N+1 Singer, that the terms of the participation by Oppenheimer Funds in the Placing is fair and reasonable insofar as the Company's shareholders are concerned.
Share capital following the placing and subscription
Application will be made for the Placing Shares to be admitted to trading on AIM. It is expected that Admission and settlement of the Placing Shares will occur at 8.00 a.m. on 24 October 2017.
Following admission of the Placing Shares, the Company's enlarged issued share capital will comprise 613,190,409 Ordinary Shares with voting rights in the Company. This figure may be used by shareholders in the Company as the denominator for the calculations by which they will determine if they are required to notify their interest in, or change in the interest in, the share capital of the Company under the FCA's Disclosure Guidance and Transparency Rules.
Save as otherwise defined, capitalised items used in this announcement have the meanings given to them in the announcement released by the Company yesterday at 4.43 p.m.
Hank Uberoi, Chief executive officer of Earthport commented:
"We are very pleased to announce this placing which will enable us to capture the growing opportunities that are visible in our pipeline in Asia, in the e-commerce vertical and with existing clients. In addition, it will allow us to invest further in operating efficiencies and product development as volumes continue to grow. We truly appreciate the support of our existing shareholders and a number of new institutional investors."
About Earthport
Earthport provides cross-border payment services to banks and businesses. Through a single relationship with Earthport, clients can seamlessly manage payments to almost any bank account in the world, reducing costs and complexity to meet their customers' evolving expectations of price, speed and transparency.
Earthport offers clients access to global payment capability in 190+ countries and territories, with local ACH options in 65+ countries and an evolving suite of currencies and settlement options.
Earthport continues to invest in the establishment of in-country bank partnerships across the world, bringing together its deep market and regulatory expertise in order to maintain compliant and commercially competitive services.
The result – a global payments network accessed via a single relationship, delivering significant cost and operating efficiencies for banks and businesses servicing high volumes of lower value payments.
Headquartered in London with regional offices in New York, Dubai, Miami and Singapore, Earthport is a public company, traded on the London Stock Exchange (AIM: EPO) with an institutional investor base including World Bank IFC, Oppenheimer, Blackrock, Henderson.
Please visit www.earthport.com for more information.
Enquiries:
Earthport plc
Hank Uberoi, Chief Executive Officer
Simon Adamiyatt, Chief Financial Officer
+44 20 7220 9700
N+1 Singer (Nominated Adviser & Joint Broker)
Mark Taylor / Michael Taylor / James White
+44 20 7496 3000
Shore Capital (Joint Broker)
Bidhi Bhoma / Toby Gibbs
+44 20 7408 4090
Newgate
Bob Huxford / James Ash
+44 20 7653 9848
N+1 Singer Advisory LLP ("N+1 Singer") and Shore Capital Stockbrokers Limited ("Shore Capital") have acted as joint bookrunners (together the "Joint Bookrunners") in respect of the Placing. N+1 Singer is acting as nominated adviser to the Company.
THIS ANNOUNCEMENT AND THE INFORMATION CONTAINED HEREIN IS RESTRICTED AND IS NOT FOR RELEASE, PUBLICATION OR DISTRIBUTION, IN WHOLE OR IN PART, DIRECTLY OR INDIRECTLY, IN, INTO OR FROM THE UNITED STATES, AUSTRALIA, CANADA, THE REPUBLIC OF SOUTH AFRICA, THE REPUBLIC OF IRELAND, NEW ZEALAND OR JAPAN OR ANY OTHER JURISDICTION IN WHICH SUCH RELEASE, PUBLICATION OR DISTRIBUTION WOULD BE UNLAWFUL.
THIS ANNOUNCEMENT IS FOR INFORMATION PURPOSES ONLY AND SHALL NOT CONSTITUTE OR FORM PART OF AN OFFER TO ISSUE OR SELL, OR THE SOLICITATION OF AN OFFER TO ACQUIRE, PURCHASE OR SUBSCRIBE FOR, NEW ORDINARY SHARES IN ANY JURISDICTION IN WHICH ANY SUCH OFFER OR SOLICITATION WOULD BE UNLAWFUL.
THIS ANNOUNCEMENT HAS NOT BEEN APPROVED BY THE LONDON STOCK EXCHANGE, NOR IS IT INTENDED THAT IT WILL BE SO APPROVED.