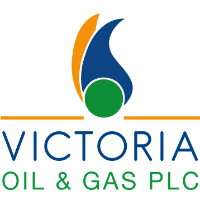 Shore Capital acts as Joint Bookrunner on US$23.5m Placing for Victoria Oil & Gas Plc
Cameroon-focused gas producer, Victoria Oil & Gas Plc (VOG), has announced the successful completion of a proposed placing and subscription with new and existing shareholders. This sees gross proceeds of US$23.5m conditionally placed at an issue price of 57p/share, in line with the previously indicated quantum and pricing of the deal. The placing and subscription shares will represent approximately 22% of VOG's enlarged issued share capital, before any new ordinary shares issued under the accompanying open offer (raising up to US$3m).
VOG has also confirmed posting of a circular to shareholders convening a general meeting to be held on 13th November 2017, where the associated resolutions will be considered.
Having already established a dominant position as a gas supplier to the Douala region, VOG intends to deploy the net fundraising proceeds (alongside intended local bank financing and reinvested cashflow) to accelerate production growth to meet robust demand from the Cameroon power sector. More specifically, VOG is targeting delivery of 100mmcfd by the end of 2021 and intends to drill an additional well (La-109), expand its processing plant capacity and pipeline reach and expedite the development of the Matanda and Bomono projects, which are in close proximity to the producing Logbaba field.
Shore Capital acts as Joint Broker to Victoria Oil & Gas Plc and acted as Joint Bookrunner on the US$23.5m Placing, another successful transaction which further illustrates the firm's strong franchise in the African Exploration and Production sector.
Shore Capital provides in depth coverage of several African E&P companies including Aminex, Bowleven, Canadian Overseas Petroleum, Savannah Petroleum, Solo Oil and Tlou Energy.
The firm's oil and gas research team was voted No.1 by quoted E&P companies in the 'Extel Small and Mid Cap Survey 2017'.
For further information, please contact
Shore Capital Stockbrokers Limited (Joint Bookrunner and Joint Broker)
Head of Natural Resources: Jerry Keen
+44 (0)20 7468 7964
E&P Equity Research: Craig Howie
+44 (0)151 600 3703