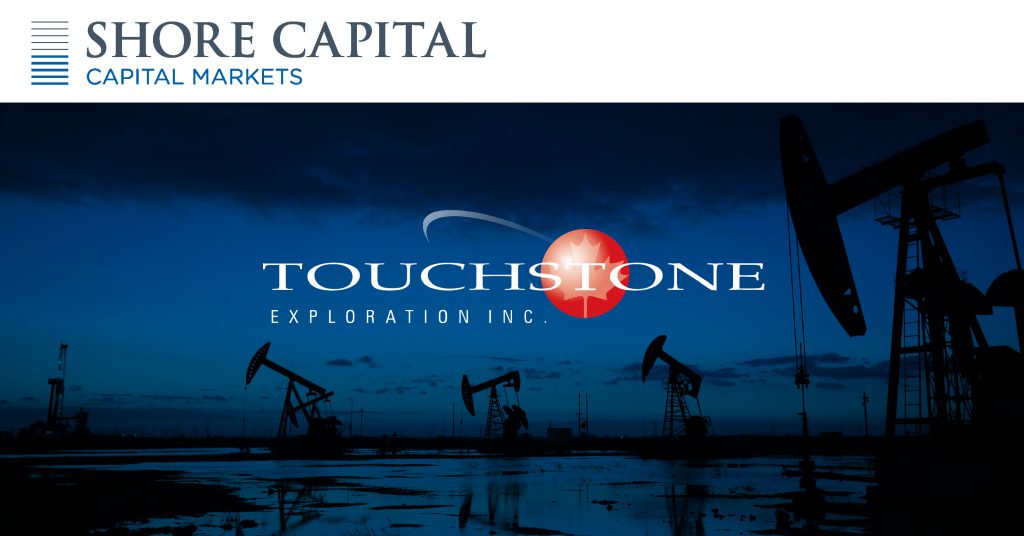 Shore Capital acts as Nomad and Sole Bookrunner for US$11.6m (£9.0m) placing for Touchstone Exploration

Shore Capital is pleased to have acted as Nomad and Sole Bookrunner for Touchstone Exploration Inc. ("Touchstone") on an issue of common shares that successfully raised US$11.6m (£9.0m).
The proceeds of the placing will be used to continue the Company's exploration program on the Ortoire block, onshore in the Republic of Trinidad and Tobago, allowing the drilling of a further Ortoire exploration well following successful results from the first two exploration wells. The net proceeds are also expected to be used to complete the second stage of the Cascadura-1ST1 production test and provide additional working capital for the Company.
Touchstone Exploration Inc. is a Calgary based company engaged in the business of acquiring interests in petroleum and natural gas rights and the exploration, development, production and sale of petroleum and natural gas. Touchstone is currently active in onshore properties located in the Republic of Trinidad and Tobago. The Company's common shares are traded on the Toronto Stock Exchange and the AIM market of the London Stock Exchange under the symbol "TXP".
For further information please contact:  
Shore Capital +44 (0) 20 7408 4090
Corporate Advisory: Edward Mansfield / Daniel Bush / Michael McGloin
Corporate Broking: Jerry Keen
For Shore Capital media enquiries, please contact:  
Adele Gilbert: +44 (0)74 8477 8331
Note to editor
About Shore Capital
We are an independent securities business offering institutional and corporate clients leading investment banking, research, sales and trading services, including fixed income.  We are represented across the UK enabling extensive distribution and institutional coverage. This distribution capability is complemented by our experienced corporate advisory and broking team who offer discreet, innovative and valued advice to companies on both the Main Market and AIM.  Shore Capital is also the 3rd largest market maker by number of AIM stocks covered.
Our cross-disciplinary team has deep, market leading experience in a wide range of small and mid-cap UK companies within the following sectors: Consumer, Financials, Healthcare, Insurance, Natural Resources, Real Estate, Support Services, Technology and Media. Our research on over 250 companies is distributed to an extensive institutional client base in the UK and Europe.
Shore Capital is a trading name of both Shore Capital Stockbrokers Limited and Shore Capital and Corporate Limited.