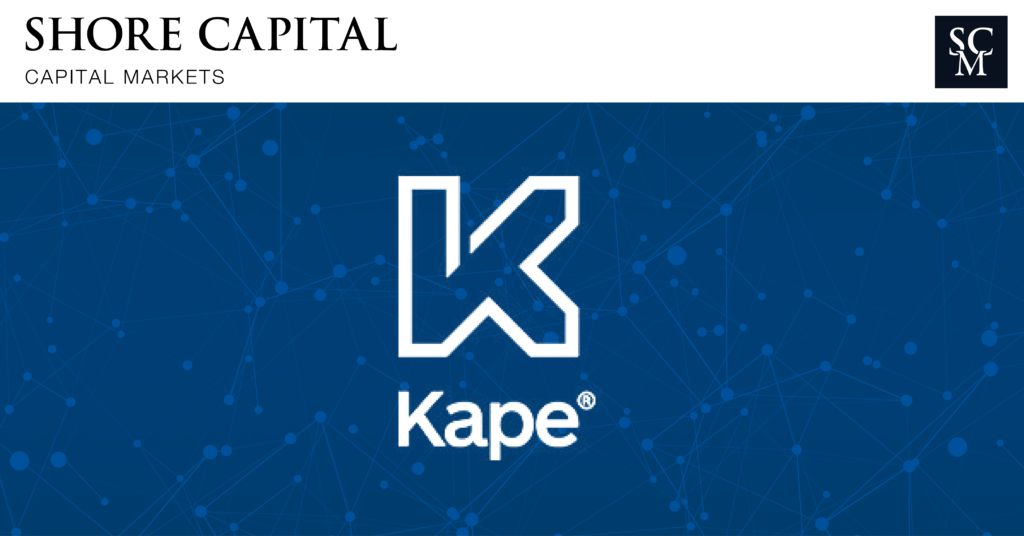 Shore Capital acts as Nominated Adviser, Joint Bookrunner & Joint Broker on Kape Technologies' US$936m acquisition of ExpressVPN & US$354m Placing
Kape (AIM: KAPE), the digital privacy and security software business, has today announced a sale and purchase agreement to acquire the ExpressVPN business from Access Global Limited for US$936m, with Shore Capital acting as Nominated Adviser, Joint Bookrunner and Joint Broker.
At the same time, and in order to part fund the acquisition, Kape has raised gross proceeds of US$354m via a placing to institutional investors and a retail offer.
ExpressVPN is one of the most recognised brands in the digital privacy space, with premium products serving over 3 million customers. This acquisition will create a premium digital privacy and security player, best positioned to capitalise on the growth in the digital privacy market, and delivers significant additional scale for Kape.
For further information please contact:  
Shore Capital +44 (0) 20 7408 4090
CEO: Simon Fine
Corporate Advisory: Toby Gibbs / Mark Percy / James Thomas / Michael McGloin
For Shore Capital media enquiries, please contact:  
Adele Gilbert: +44 (0)74 8477 8331
Note to editor
About Shore Capital
We are an independent securities business offering institutional and corporate clients leading investment banking, research, sales and trading services, including fixed income.  We are represented across the UK enabling extensive distribution and institutional coverage. This distribution capability is complemented by our experienced corporate advisory and broking team who offer discreet, innovative and valued advice to companies on both the Main Market and AIM.  Shore Capital is also the 3rd largest market maker by number of AIM stocks covered.
Our cross-disciplinary team has deep, market leading experience in a wide range of small and mid-cap UK companies within the following sectors: Consumer, Financials, Healthcare, Insurance, Natural Resources, Real Estate, Support Services, Technology and Media. Our research on over 250 companies is distributed to an extensive institutional client base in the UK, Europe and US.
Shore Capital is a trading name of both Shore Capital Stockbrokers Limited and Shore Capital and Corporate Limited.