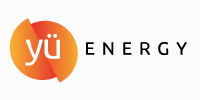 Shore Capital acts as Sole Bookrunner: Successful Completion of Placing to Raise £12m for Yu Group

Yü Group PLC
(the "Group" or "Company")
Successful completion of placing to raise £12.0 million
Yü Group PLC (AIM: YU.), the independent supplier of gas and electricity to the UK corporate sector, is delighted to announce that the Company has raised £12.0 million (gross) through a placing of 1,200,000 new ordinary shares of £0.005 each ("Placing Shares") in the Company (the "Placing") at a price of £10.00 per Placing Share (the "Placing Price").
Summary of the Placing
The Placing Shares being issued represent approximately 8.54 per cent. of the Company's issued share capital prior to the Placing;
The Placing Shares will represent 7.87 per cent. of the Group's Enlarged Share Capital (as defined below);
The Placing Price represented a discount of 11.1 per cent. to the closing price on 13 March 2018; and
Shore Capital is acting as Sole Bookrunner in connection with the Placing.
Application for admission
The Group has made an application to the London Stock Exchange for the admission to trading on AIM ("Admission") of 1,200,000 Placing Shares. Admission is expected to occur at 8.00 a.m. on 21 March 2018. The Placing Shares will, on admission, rank pari passu with the Group's existing Ordinary Shares. Following the issue and Admission of the New Shares, the Group's share capital will comprise 15,254,055 Ordinary Shares ("Enlarged Share Capital").
The Directors revised shareholdings are set out below:
Shareholding
Resultant Shareholding
Director
Number of Ordinary Shares
% of Issued Share Capital
Number of Ordinary Shares
% of Enlarged Share Capital

Ralph Cohen

(Non-Executive Chairman)

54,054
0.38
54,054
0.35

Bobby Kalar1

(CEO)

8,648,649
61.54
8,648,649
56.7

Nick Parker2

(Finance Director)

21,605
0.15
21,605
0.14

Garry Pickering3

(Chief Operating Officer)

Nil
Nil
Nil
Nil

John Glasgow

(Non-Executive Director)

10,000
0.07
10,000
0.07
Notes
1 Bobby Kalar also holds options over 131,850 Ordinary Shares.
2 Nick Parker holds options over 605,480 Ordinary Shares
3 Garry Pickering holds options over 605,480 Ordinary Shares
Capitalised terms used but not defined in this announcement have the same meaning as set out in the placing announcement of the Company released on 13 March 2018.
Commenting on the Placing, CEO Bobby Kalar said:
"We are delighted to have completed the Placing and are very pleased with the significant support we received from new and existing shareholders. The funds raised will ensure the Group is well positioned to continue to invest in opportunities for growth."
For further information please contact:
Yü Group PLC

+44 (0) 115 975 8258

Bobby Kalar

Nick Parker

Shore Capital

+44 (0) 20 7408 4090

Dru Danford

Edward Mansfield

Anita Ghanekar

James Thomas

Alma PR

+44 (0) 20 8004 4218

John Coles

Josh Royston

Robyn Fisher