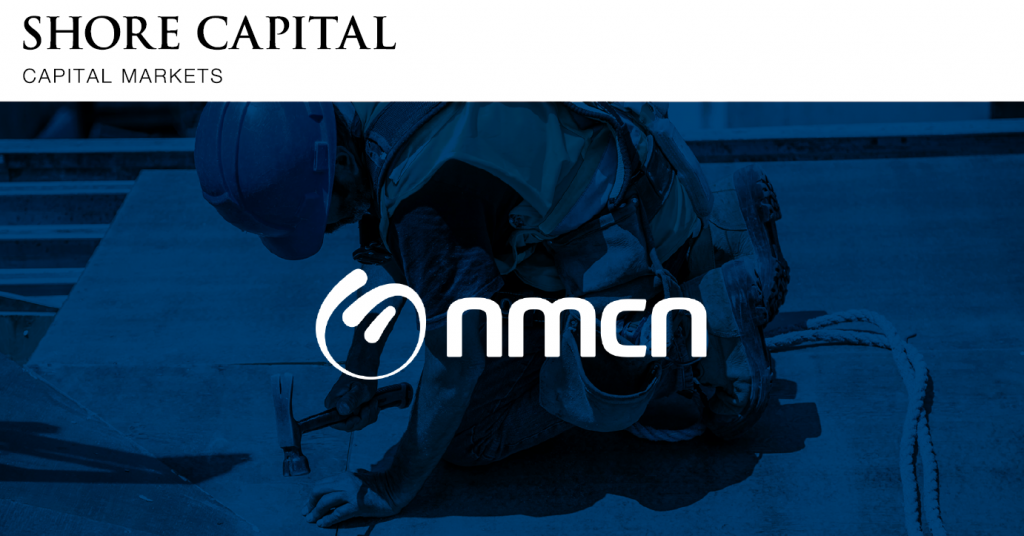 Shore Capital acts as Sponsor, Broker & Financial Adviser on £24m fundraising for nmcn
nmcn, the leading engineering and construction company, has today announced that it has entered into conditional agreements to recapitalise the company by way of a £24.0 million fundraising with Svella plc and certain other investors, with Shore Capital acting as Sponsor, Broker & Financial Adviser. The Company also proposes to raise up to an additional £5.0 million through an open offer to existing shareholders.
The Company has also secured up to £8.5 million in new secured debt facilities to sit alongside the equity investment.
nmcn has been working since Q4 2020 to secure a financing package more appropriate to the size and nature of the Group's businesses and risk profile. This refinancing process is expected, once completed, to fully recapitalise the Group, removing the current working capital strain.
For further information please contact:  
Shore Capital +44 (0) 20 7408 4090
Corporate Advisory: Edward Mansfield / Daniel Bush/ John More
For Shore Capital media enquiries, please contact:  
Adele Gilbert: +44 (0)74 8477 8331
Note to editor
About Shore Capital
We are an independent securities business offering institutional and corporate clients leading investment banking, research, sales and trading services, including fixed income.  We are represented across the UK enabling extensive distribution and institutional coverage. This distribution capability is complemented by our experienced corporate advisory and broking team who offer discreet, innovative and valued advice to companies on both the Main Market and AIM.  Shore Capital is also the 3rd largest market maker by number of AIM stocks covered.
Our cross-disciplinary team has deep, market leading experience in a wide range of small and mid-cap UK companies within the following sectors: Consumer, Financials, Healthcare, Insurance, Natural Resources, Real Estate, Support Services, Technology and Media. Our research on over 250 companies is distributed to an extensive institutional client base in the UK, Europe and US.
Shore Capital is a trading name of both Shore Capital Stockbrokers Limited and Shore Capital and Corporate Limited.