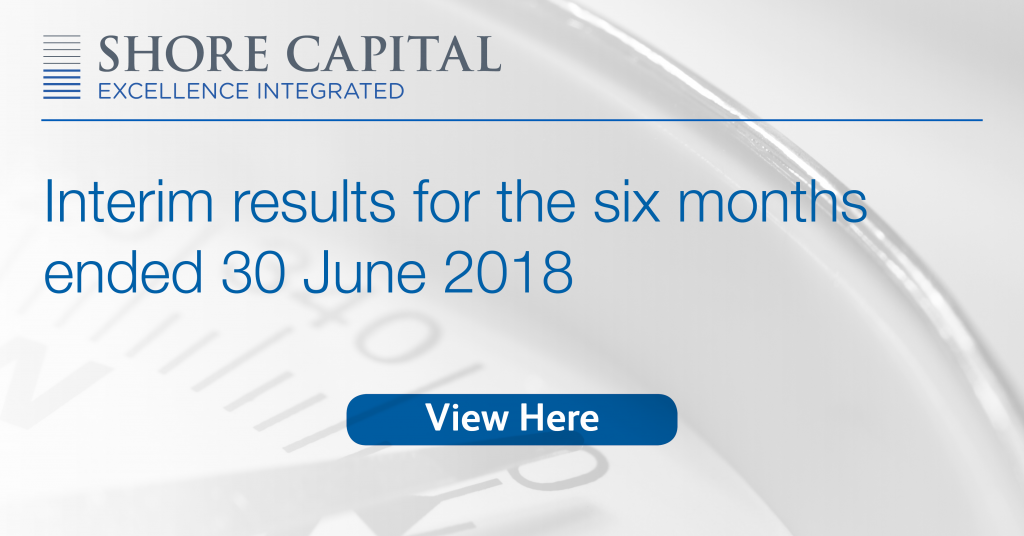 Shore Capital announces its interim results for the six months ended 30 June 2018
Shore Capital Group Limited
("Shore Capital," the "Group" or the "Company")
Interim results for the six months ended 30 June 2018
Shore Capital, the independent investment group specialising in capital markets, asset management and principal finance, today announces its interim results for the six months ended 30 June 2018.
Financial highlights
Revenue up 6.5% to £21.6 million, (2017: £20.3 million)
Profit before tax of £2.6 million, (2017: £2.5 million)
Earnings per share up 10.4% to 7.4p, (2017: 6.7p)
Operational highlights
Capital Markets advised on a variety of IPOs, takeovers and secondary fundraisings and has an encouraging pipeline of opportunities in the second half of the year
Five new corporate clients, Sirius Minerals plc, Produce Investments plc, Savannah Petroleum plc, Cake Box Holdings plc and Echo Energy plc
Strong performance from the Asset Management division, with nearly 50% higher revenues
Commenting on the results, Howard Shore, Chairman, said:
"The Group has continued to grow, making progress across its primary areas of operation, demonstrating the strength of its diversified business model.
"Capital Markets has won new clients and been active across a variety of new mandates, whilst Asset Management has achieved healthy growth in revenues, profitability and assets under management.
"We have sustained our focus on excellent client service; supporting high-quality and entrepreneurial management teams to grow their businesses; and creating valuable opportunities for investors.
"We remain optimistic for the future, investing in the business to make the most of the opportunities before us, despite the volatility created by the political uncertainty."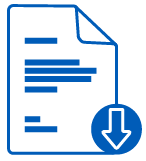 Download: Shore Capital Group Interim Results for the six months ended 30 June 2018