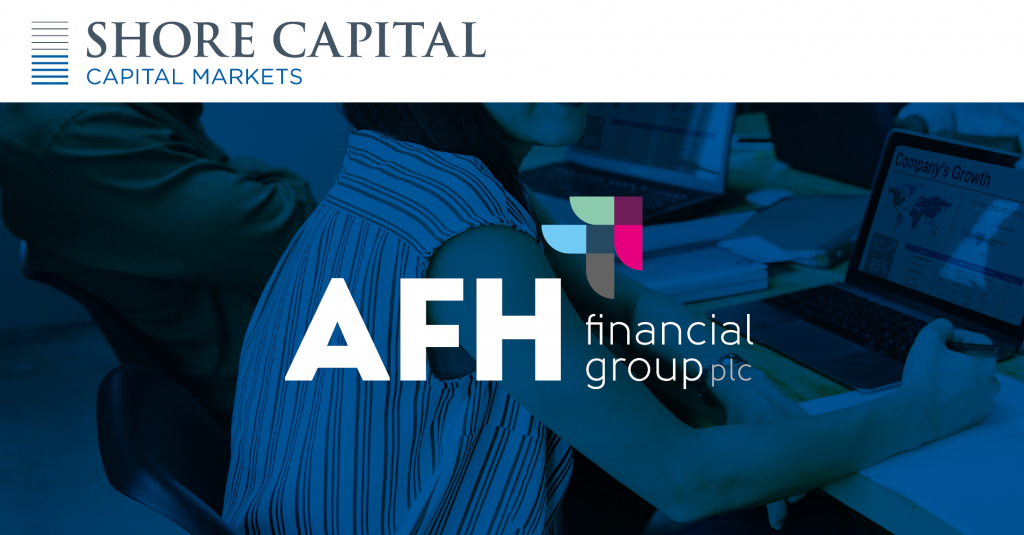 Shore Capital appointed as Joint Broker to AFH Financial Group PLC

Shore Capital is delighted to have been appointed as Joint Broker to AFH Financial Group Plc, a leading financial planning led investment management firm with a market cap of £135m.
For further information please contact:
Shore Capital: +44 (0) 20 7408 4090
For media enquiries, please contact:
Adele Gilbert: +44 (0)79 6622 4514
Notes to Editors
About Shore Capital
Shore Capital Markets, a division of the Shore Capital Group, is an independent securities business offering institutional and corporate clients leading investment banking, research, sales and trading services, including fixed income. We are represented across the UK enabling extensive distribution and institutional coverage. This distribution capability is complimented by our experienced corporate advisory finance and broking team who offer discreet, innovative and valued advice to companies on both the Main Market and AIM. Shore Capital is also one of the largest market makers in the London market; the 3rd largest market maker on AIM by volume of trades.
Our cross disciplinary team has deep and market leading experience in a wide range of sectors covering: Consumer, Financials, Healthcare, Natural Resources, Real Estate, Support Services, Technology, Media and small and mid-cap UK and Irish companies. Our research on over 200 companies is distributed to an extensive institutional client base in the UK, USA, Ireland and the Nordic region.
About AFH Financial Group
AFH Financial Group (AIM: AFHP) is leading UK financial planning-led wealth management firm based in the Midlands. Founded in 1990 by CEO Alan Hudson, the Company provides wealth management and financial advisory services to over 20,000 clients in the UK. These services are delivered by over c.450 professional advisers and 400 support staff.
The Company has a defined growth strategy focused on increasing shareholder value through the expansion of the AFH community. This strategy continues to be driven by a combination of organic growth through greater productivity of the Company's advisers and by value accretive acquisitions.
AFH has delivered its fifth consecutive year of growth and improved profitability since listing on AIM in 2014 and Funds under Management currently sit at over £5Bn.