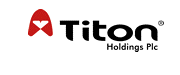 Shore Capital appointed as Nomad and Sole Broker to Titon Holdings Plc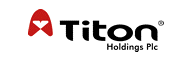 Shore Capital has been appointed as Nominated Adviser and Sole Broker to Titon Holdings plc with effect from its admission to AIM on 10 December 2018.
About Titon Holdings plc
Titon is an international manufacturer and supplier of ventilation systems and window and door hardware. Formed in 1972 the Company employs over 220 people, with approximately 180 in the UK and approximately 40 in South Korea. Titon is involved in the design and manufacture of ventilation products and door and window fittings. The Company makes and sells a wide range of passive and powered ventilation products as well as energy efficient mechanical ventilation systems. Additionally, it designs and manufactures window handles, hinges and locking mechanisms for door and window manufacturers. Titon operates in the UK residential ventilation market and sells its products into a range of European markets and the USA market. Titon has a joint venture in South Korea with a local partner and has manufacturing facilities in Seoul. The Company manufactures and sells natural ventilation products in the new build market in South Korea.
Further information on Titon Holdings plc is available here.
For information please contact:
Shore Capital
Dru Danford / Edward Mansfield / Daniel Bush (Corporate Finance)