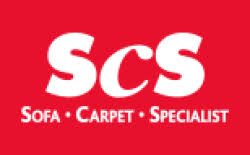 Shore Capital appointed as Sole Broker to ScS Group plc
Shore Capital has today been appointed as Sole Broker (replacing Investec) to ScS Group plc (LSE: SCS).
ScS (Sofa Carpet Specialist) is one of the UK's leading furniture and flooring retailers. The Company operates from 97 stores nationwide (complemented by an Online offering) stocked through its 10 distribution centres and Head Office based in Sunderland.
The Company specialises in fabric and leather sofa and brings to market an exclusive range of ScS branded products sold under registered trademarks including Endurance and SiSi Italia. In addition a range of third party brands are stocked such as La-Z-Boy, G Plan and Parker Knoll.
Flooring was launched in 2012 and offers great quality carpets, laminate and vinyl which has allowed the Company to provide a holistic offering with respect to furniture and flooring. ScS maintains a relation with House of Fraser and runs made-to-order sofa, furniture and flooring concessions in 28 of its stores.
The Company was admitted to the Premium Segment of the Official List of the UKLA and to trading on the London Stock Exchange's Main Market on 28 January 2015 when Sun Capital sold down £35.7m worth of shares (no new money was raised for the Company).
Market Capitalisation – c.£64mm (listed on Main Market of the LSE).
Year end – July
Website – http://www.scsplc.co.uk/
Shore Capital service team is as follows:
Corporate Broking & Advisory – Ed Matthews / Patrick Castle / James Wolfe
Research – Clive Black and Phil Carroll
Sales Champion – John Ritchie
Investor Relations – Lisa Mason