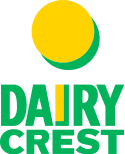 SHORE CAPITAL APPOINTED JOINT BROKER TO DAIRY CREST GROUP PLC
We are delighted to announce that Shore Capital has been appointed Joint Broker to Dairy Crest Group PLC.
MKT CAP CIRCA c. £835 million
TIDM: DCG
Overview of the Company
Dairy Crest processes and markets branded dairy products and has historically split its business into three product groups:
1. Cheese & whey (Cheese FY15 revenue: 21%; Cheese FY15 profit 48%)

Dairy Crest has the leading cheese brand in the UK, Cathedral City, and a worldclass cheese supply chain. Cathedral City is made at the company's Davidstow creamery in Cornwall from milk supplied by local dairy farmers. The cheese is matured, cut and wrapped at their purpose-built facility in Nuneaton from where it is despatched to retailers. Dairy Crest also has a smaller cheese packing facility at Frome, Somerset which provides the business with additional flexibility. The Company currently dries the whey that is produced as a by-product of cheese making at Davidstow.
Dairy Crest has developed a new facility that has begun the manufacture of demineralised whey powder and galacto-oligosaccharide, a lactose based prebiotic. These will be sold into the overseas (principally Asian) infant formula market.
2. Spreads & butters (Spreads FY15 revenue 13%; Spreads FY15 profit 49%)
Dairy Crest produces some of the UK's leading spreads and butter brands. The Company's focuses on two key brands Clover and Country Life.
They also manufacture and sell Frylight one calorie cooking spray.
3. Dairies (Dairies FY15 revenue 66%; Dairies FY15 profit 3%)
Dairy Crest has sold its Dairies operations to Muller UK and Ireland Group LLP.
Dairy Crest service team is as follows:
Corporate Finance: Dru Danford / Mark Percy / Toby Gibbs
Research: Clive Black / Darren Shirley
Sales Champion: Malachy McEntyre
Dairy Crest advisory team is as follows:
Joint Broker: Shore Capital
Joint Broker: Peel Hunt (also being appointed on Thursday)
Financial Adviser: JP Morgan Cazenove
PR: Brunswick
Shareholders
| | | |
| --- | --- | --- |
| Name | % | Shares |
| Invesco Perpetual | 6.31% | 8,704,763 |
| Hargreave Hale Limited | 4.10% | 5,660,577 |
| Barrow, Hanley, Mewhinney & Strauss Inc. | 3.96% | 5,466,394 |
| Troy Asset Management Limited | 3.95% | 5,450,000 |
| Premier Asset Management Limited | 3.70% | 5,100,000 |
| Legal & General Investment Management Limited | 2.71% | 3,743,051 |
| Pyramis Global Advisors, LLC | 2.26% | 3,116,358 |
| Ardevora Asset Management L.L.P. | 2.15% | 2,960,018 |
| Delta Lloyd Asset Management | 2.00% | 2,758,500 |
| Miton Asset Management Limited | 1.93% | 2,668,017 |
| Majedie Asset Management Limited | 1.72% | 2,373,244 |
| Vanguard Group Inc. | 1.68% | 2,316,198 |
| M&G Investment Management Limited | 1.61% | 2,214,791 |
| Norges Bank Investment Management | 1.49% | 2,056,957 |
| Dimensional Fund Advisors LP | 1.41% | 1,950,063 |
| LSV Asset Management | 1.28% | 1,759,347 |
| AXA Investment Managers (UK) Ltd. | 1.27% | 1,747,784 |
| Hargreaves Lansdown Asset Management | 1.19% | 1,646,125 |
| The Boeing Company Employee Savings Plans Master Trust | 1.13% | 1,561,231 |
Directors
Stephen Alexander, Chairman
Appointed as a Non-executive Director of Dairy Crest in January 2011, Stephen is Chairman of Immediate Media Company Ltd., a multi platform magazine publisher, Look ahead Housing and Care, a London based charity and "rhubarb" food design Ltd., a premium catering business. He is also an operating partner at OpCapita LLP.
Mark Allen, Chief Executive
Appointed a director in 2002, Mark became Chief Executive in January 2007. He joined Dairy Crest in August 1991. He was formerly with Shell UK Ltd. He is Chairman of Business in the Community's South West Advisory Board and a Trustee of The Prince's Countryside Fund. He sits on the Board of Dairy UK and as a Non-executive Director of Howdens Joinery Plc and The GLF Schools Board.
Tom Atherton, Finance Director
Tom Atherton was made Finance Director in May 2013, having been Dairy Crest's Director of Financial Control for four years and working for the company for seven years. Prior to that Tom held senior finance positions in Logica plc and Thorn plc. He is a Chartered Accountant, having qualified in 1995.
Andrew Carr-Locke, Non-Executive Director
Appointed as a Non-executive Director in August 2009. A Fellow of the Chartered Institute of Management Accountants, he has previously held senior finance positions at Courtaulds Textiles, Diageo, Bowater Scott and Kodak and was Group Finance Director at George Wimpey plc until 2007. He has previously held non-executive directorships at Royal Mail Holdings, Venture Production and AWG. In April 2010 he was appointed Executive Chairman of Countryside Properties PLC.
Sue Farr, Non-Executive Director
Appointed as a Non-executive director in November 2011, Sue is a member of the Executive Management Team of Chime Communications PLC, a position she has held since 2003. Before that, Sue served as Marketing Director of the BBC for 7 years, Director of Corporate Affairs, Thames Television for 3 years and Director of Corporate Communications, Vauxhall Motors. She is also a Trustee of the Historic Royal Palaces and a Non Executive Director of Motivcom plc.
Richard Macdonald, Non-Executive Director
Appointed as a Non-executive Director in November 2010. He had a 30 year career with the National Farmers Union, serving as Director General for 13 years. He is a Non-executive Director of Moy Park Limited, Chairman of Safe and Local Supplier Approval and Chairman of DEFRA's Better Regulation Task Force. He is also a governor of The Royal Agricultural College Cirencester and is a member of the board of the National Institute of Agricultural Botany.
Robin Miller Company, Secretary
Appointed in April 2008. He is a solicitor having worked in private practice, and in-house in both retail and international manufacturing, latterly with Gallaher Group Plc
For further information on the Company please see the Company's website http://www.dairycrest.co.uk