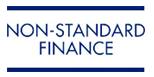 Shore Capital appointed Joint Broker to Non-Standard Finance plc
Shore Capital is delighted to have been appointed Joint Broker to Non-Standard plc. Non-Standard Finance plc was established to acquire and grow companies or businesses in the UK's non-standard consumer finance sector. Following completion of the acquisition of Everyday Loans on 13 April 2016, the Company has created a sustainable group of businesses offering credit to the c.12 million UK adults who are not served by mainstream financial services businesses.
As part of the Enlarged Group, the businesses acquired now have access to increased levels of funding; have benefited from stronger management controls with more rigorous credit standards; have refined their product pricing in a number of areas; have introduced new compliance protocols; and are investing in new IT infrastructure and systems. These changes have been implemented to balance the delivery of improved customer outcomes with the delivery of substantial returns for shareholders.
Shore Capital service team is as follows:
Corporate Finance: Mark Percy / James Wolfe
Research: Gary Greenwood / Eamonn Flanagan
Sales Champion: Jamie Vickers
For further information on the Company please see the Company's website www.nonstandardfinance.com