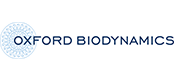 Shore Capital appointed Joint Broker to Oxford Biodynamics Plc
Oxford Biodynamics is a revenue-generating biotechnology company focused on the discovery and development of novel biomarkers for use within the biotechnology and pharmaceutical industries.
The Company has proprietary technology, EpiSwitch™, which has multiple, immediate applications across a number of therapeutic areas and indications, including oncology, autoimmune disease, immunotherapy, metabolic and neurodegenerative conditions.
EpiSwitch™, enables pharmaceutical and biotechnology companies to answer these key stratification questions regarding their patient groups by discovering and validating a novel class of biomarkers known as 'chromosome conformation signatures' ("CCS"). Through a simple, non-invasive blood test, EpiSwitch™ is able to identify statistically significant changes to CCS, which can be used rapidly to pinpoint and validate differences across patient groups, enabling their robust stratification on an industrial scale. The informative benefits of CCS as biomarkers, combined with the efficiency of the EpiSwitch™ platform offers significant advantages in developing predictive, prognostic and pharmacodynamics biomarkers in support of drug development programmes over other similar biomarker discovery approaches, which remain problematic from a commercial perspective due to the instability of results (that is, false negatives and positives, prohibitive cost and low throughput.
EpiSwitch™ and can be used on an industrial scale to:
Reduce time to market, failure rates and the costs at every stage of drug discovery, from pre-clinical through to clinical development
Gain significant insights into disease mechanisms for drug discovery and product re-positioning programmes, as well as for the creation of predictive, diagnostic and prognostic tests
Personalise therapeutics to patients in the context of challenging pricing environments where improved clinical outcomes are critical
The Board's strategic aim is to become the biomarker discovery technology platform of choice. By integrating EpiSwitch™ within the drug development process the Company enables pharmaceutical and biotechnology companies to increase the success rate of drug trials and reduce the overall cost of drug development. In FY 2016 the Company contracted with three of the top ten global pharmaceutical companies.
Major Shareholders

Name

Amount

Holding %

Christian Hoyer Millar & Family

14,002,054

16.26

Vulpes Life Science Fund

11,591,883

13.46

Odey Funds PLC

8,609,823

10.00

The Chancellor Masters & Scholars of the Univ. of Oxford

6,360,529

7.39

Dr. Sasha Akoulitchev

5,806,930

6.74

Aroul Ramadass and Family

5,484,316

6.37

Jeremy Richard Chancellor Ironside

4,236,644

4.92

The Marquis of Headfort

2,571,000

3.00
Other notable holders: Wellcome Trust, Premier AM, Investec Wealth, Henderson and L&G
Shore Capital service team is as follows:
Corporate Finance: Bidhi Bhoma / Edward Mansfield
Research: Tara Raveendran / Adam Barker
Sales Champion: Jamie Vickers
For further information on the Company please see the Company's website.