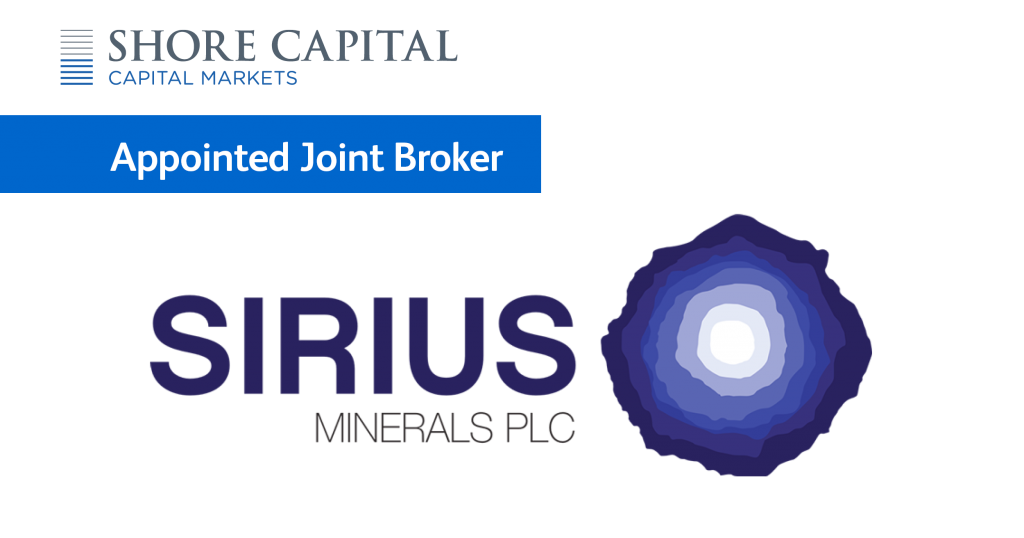 Shore Capital Appointed Joint Broker to Sirius Minerals Plc

Shore Capital is pleased to have been appointed as joint broker to Sirius Minerals Plc (Premium: SXX).
Sirius Minerals is focused on the development of the Woodsmith Mine, which will access the world's largest and highest grade polyhalite deposit located in North Yorkshire, United Kingdom. Polyhalite is a unique multi-nutrient fertilizer, which can be used to increase balanced fertilization around the world. Sirius Minerals' shares are traded on the Premium List of the London Stock Exchange and is a constituent of the FTSE250 with a current market capitalisation of approximately £1.3 billion. Its shares are also traded in the United States on the OTCQX through a sponsored ADR facility.
Further information on the Company can be found at: www.siriusminerals.com.
Enquiries:
Yuen Low (Research)
Hannah Nicolas (Institutional Sales)
Jerry Keen / Mark Percy / Toby Gibbs (Corporate Broking & Advisory)