Shore Capital Healthcare Conference – Session Highlights
On the morning of Wednesday, the 28th of February Shore Capital hosted its inaugural healthcare conference focussed on Orphan and Rare Diseases at the Royal Institution, London. The conference brought together thought leaders from leading UK companies in the space, investors, and healthcare professionals and provided a forum to highlight the challenges and opportunities in this niche but exciting subsector of the healthcare market.
Session Highlights
Our host Dr Andy Richards, CBE kicked off with a great icebreaker on the opportunities and challenges for Rare Disease companies and set the scene about the exciting backdrop of innovation right here in the UK.
In a session looking at cancer as the example the Head of Oncology and Innovative Medicines at AstraZeneca, Susan Galbraith, astutely described the merits of expedited, targeted drug development, using Astra's potential blockbuster Tagrisso as the example of a targeted therapy.
Oxford Biodynamics' CSO Alexandre Akoulitchev then focussed in on a new and proprietary platform that relies on epigenetics (or the 3D genome) as a novel biomarker in identifying the right patients for the right drugs, again using cancer as the example but also re-emphasising the point that as we move towards precision/personalisation of medicine, every disease will become a "rare disease".
Sean Morgan-Jones of pharma executive search firm Morgan Prestwich then took a step back for the last talk of the first session, to discuss the question of what it takes to build a sustainable, integrated Orphan Disease company in Europe.
After coffee Mark Rothera, President & CEO of Orchard Therapeutics gave a first-hand account of the phenomenal strides being made at a truly innovative gene therapy company that is looking to build itself into the afore-mentioned sustainable, integrated Orphan Disease/Gene Therapy company. He highlighted not only great science but great people, quality capital and an extensive network as key ingredients in driving progress in this field.
David Allmond a seasoned commercialisation executive and currently Chief Commercial Officer at Amryt Pharma then took to the podium in an animated and insightful talk about the challenges of commercialising Orphan drugs in Europe, not least that of securing reimbursement and market access across the constellation of member states.
To close, was a refreshingly frank assessment of what it takes to build an innovative European healthcare/biotech company. The session was led by Chairwoman of Silence Dr Annalisa Jenkins and the Silence Therapeutics CEO Ali Mortazavi. We were reminded that "drug development is not for the faint-hearted" but the rewards, both financial and personal, make it worth the challenge!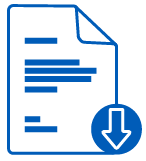 Click on the icon to download a brochure with more information
Healthcare Team
Tara Raveendran, PhD

Healthcare Analyst

+44 (0)20 7647 8142

Malachy McEntyre

Head of Sales

+44 (0)151 600 371

Stephane Auton

Director, Corporate Broking & Advisory

+44 (0)20 7408 4062

Adam Barker, PhD

Healthcare Analyst

+44 (0)151 600 3707

Richard Arthur, PhD

Equity Sales

+44 (0)151 600 3706

Edward Mansfield

Director, Corporate Broking & Advisory

+44 (0)20 7468 7906