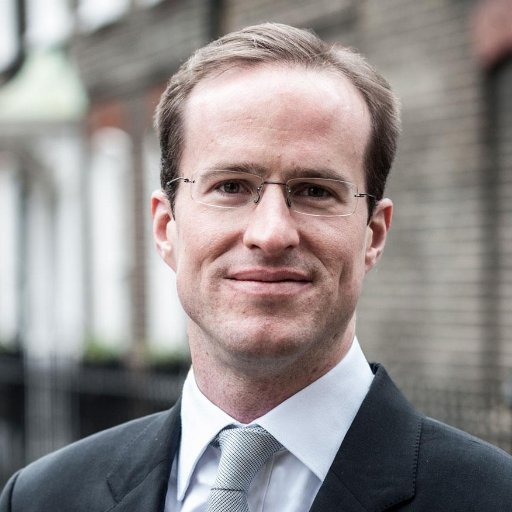 Shore Capital Hires Matthew Elliott as a Senior Political Adviser
Shore Capital is pleased to announce that Matthew Elliott has joined the Group as a Senior Political Adviser to its Capital Markets business.
Mr. Elliott is currently also a Senior Fellow at the Legatum Institute, an international think tank, where he is focusing on the UK-US trade deal and researching the rise of populism. Having been Chief Executive of Vote Leave, the official Brexit campaign in the 2016 EU referendum, he is now one of the UK's foremost political campaigners. He also led the "NOtoAV" campaign that won the 2011 referendum on the Alternative Vote.
"During a time of transformational changes in the UK in relation to its relationship with the rest of the world as a result of Brexit, Matthew will provide a unique perspective for our Capital Markets business and our institutional and corporate clients," said Simon Fine, Chief Executive of Shore Capital Markets. "We are delighted to welcome someone with Matthew's incredible track record and considerable political experience onto our team."
Matthew Elliott said: "Business, the economy and investment are all now so interlinked with both domestic politics and international affairs that I am delighted to be joining Shore Capital to help their clients understand the changing political situation both in the UK and overseas and to also explain some of the public policy changes occurring as Britain leaves the European Union. The intersection between business and politics has always fascinated me so I'm delighted to be able to advise such a first class team."
As a policy entrepreneur, Matthew has founded and run numerous award winning campaigns, starting with the TaxPayers' Alliance (TPA), where he won the Atlas Templeton Freedom Award for 'The Single Income Tax'. At Business for Britain (BfB), the precursor to Vote Leave, he oversaw the publication of 'Change, or Go: How Britain would gain influence and prosper outside an unreformed EU', which became a key blueprint for Brexit and was serialised in the Daily Telegraph. Matthew has been described by the Financial Times as "one of the most formidable political strategists in Westminster", and by the New European as "an unsung titan of the Brexit cause". He has written four books, numerous op-eds, appears regularly on TV and radio, and is a frequent speaker both in the UK and overseas.
After earning a first class degree in Government from the London School of Economics, he worked in both the British and European Parliaments before setting up the TaxPayers' Alliance aged 25.
– Ends –
For further information contact:
Shore Capital

Simon Fine

Chief Executive of Shore Capital Markets

+44 20 7408 4050

Bell Pottinger

Jonathan Hodgkinson

+44 20 3772 2500
About Shore Capital Group
Shore Capital is an AIM quoted independent investment group. Founded and majority owned by entrepreneurs, for three decades Shore Capital has been helping entrepreneurial businesses reach their full potential, find committed long term investors and develop into significant enterprises. The business offers innovative corporate advice; a leading market-making business; some of the most respected investment research available in the UK; and a diverse range of high quality investment opportunities, including its hugely successful VCTs and principal finance activities.
The Group is based in Guernsey, London, Liverpool, Edinburgh and Berlin. Shore Capital Stockbrokers Limited, Shore Capital and Corporate Limited, Shore Capital Limited and Puma Investment Management Limited are each authorised and regulated by the Financial Conduct Authority. Shore Capital Stockbrokers Limited is a member of the London Stock Exchange.