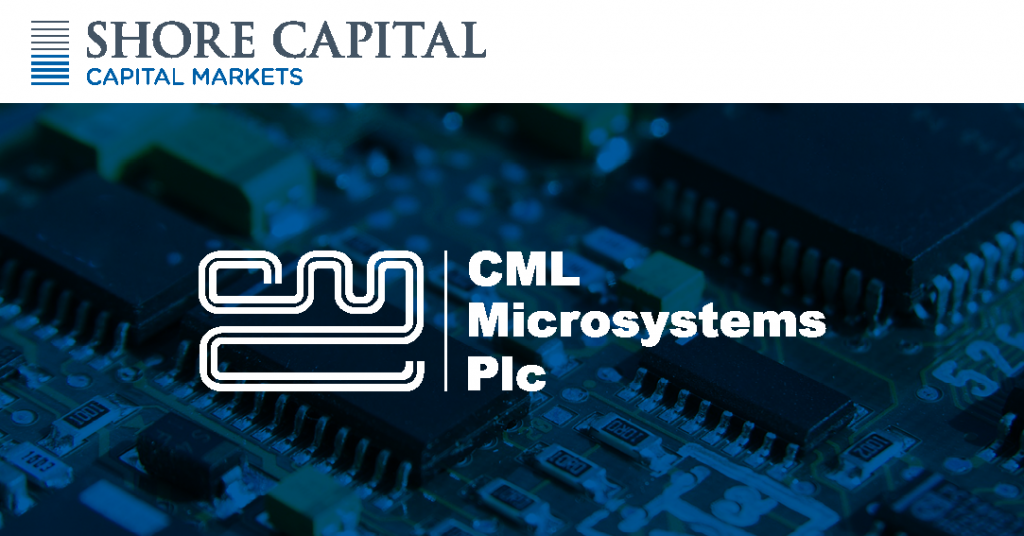 Shore Capital is delighted to have been appointed as Joint Broker to CML Microsystems Plc

CML Microsystems Plc
Appointment of Joint Broker
CML Microsystems Plc, which designs, manufactures and markets semiconductor solutions primarily for global communication and solid state storage markets, announces the appointment of Shore Capital Stockbrokers Limited as Joint Broker ("Shore Capital"), with immediate effect.
About CML Microsystems PLC
CML designs and develops semiconductors for the industrial storage and communications markets. The Group utilises a combination of in-house and outsourced manufacturing and has trading operations in Europe, the Far East and USA. CML targets niche markets with strong growth profiles and high barriers to entry. It has secured a diverse, blue chip customer base, including some of the world's leading telecoms equipment providers and industrial product manufacturers.
The spread of its customers and products largely protects the business from the cyclicality usually associated with the semiconductor industry. Growth in its end markets is being driven by factors such as the ever increasing trend towards solid state storage devices in the commercial and industrial sectors, the upgrading of telecoms infrastructure around the world and the growing prevalence of private commercial communications networks for voice and/or data communications linked to the industrial internet of things (IIoT).
The Group is cash-generative, has no borrowings and is dividend paying.
For further information please contact:
Shore Capital – +44(0)20 7408 4090