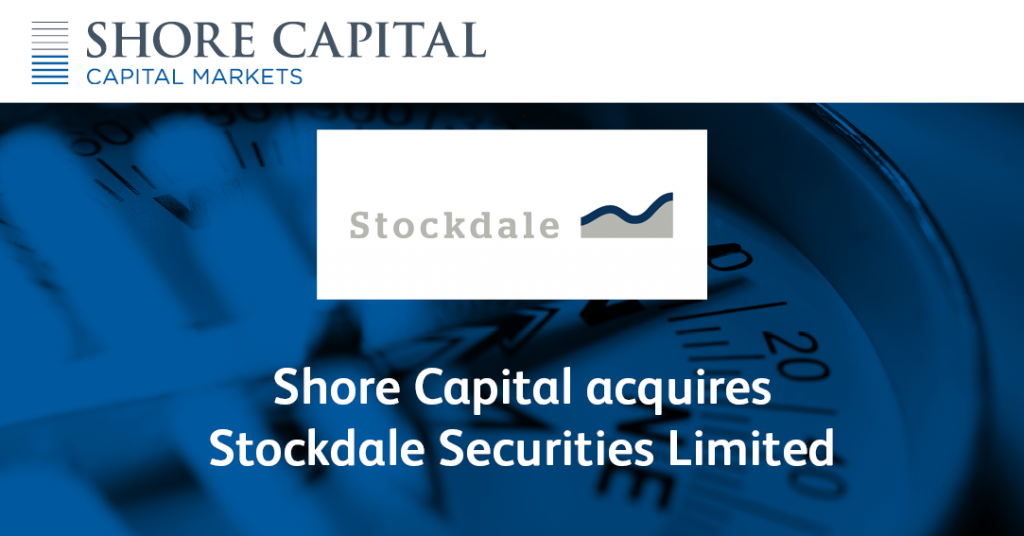 Shore Capital Markets welcomes Stockdale Securities Limited following acquisition
Shore Capital, the independent investment group, is pleased to announce that its Capital Markets Division, Shore Capital Markets Limited, has completed the acquisition of Stockdale Securities Limited on 31 March 2019.
The acquisition means Shore Capital is now London's fourth largest adviser to quoted businesses, unlocking exciting new opportunities. The combination of the two businesses is compelling in that it unites complementary businesses and enhances Shore Capital's existing operations, adding scale, expertise and diversity to the Capital Markets division.
For enquiries and further information on Shore Capital Markets' business divisions, please contact: