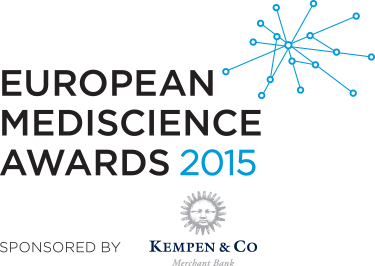 Shore Capital sponsors Mediscience Award 2015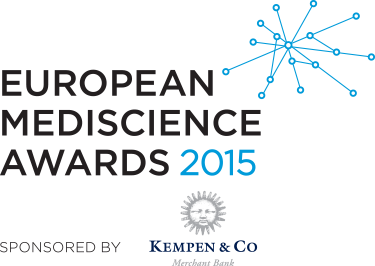 Shore Capital sponsored the Most Significant Contribution to the Mediscience Sector Award at the Black tie dinner held on 11 June 2015 at the Pavilion, Tower of London. This year's winner was Dan Mahony of Polar Capital Holdings plc.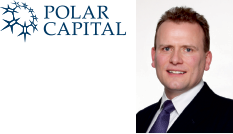 The European Mediscience Awards is a truly European affair. It is the largest annual gathering of private and publicly quoted healthcare, biotech and life science companies in Europe and is the absolute "must attend" networking event for anybody working in these sectors.
Sponsored by Kempen & Co, the event recognises the importance of the capital markets to fund growth and innovation. The awards celebrate, amongst others, the breakthrough of the year, the best technology and the most significant contribution to the industry.
To find out more about the Awards and winners of the evening visit the Mediscience website.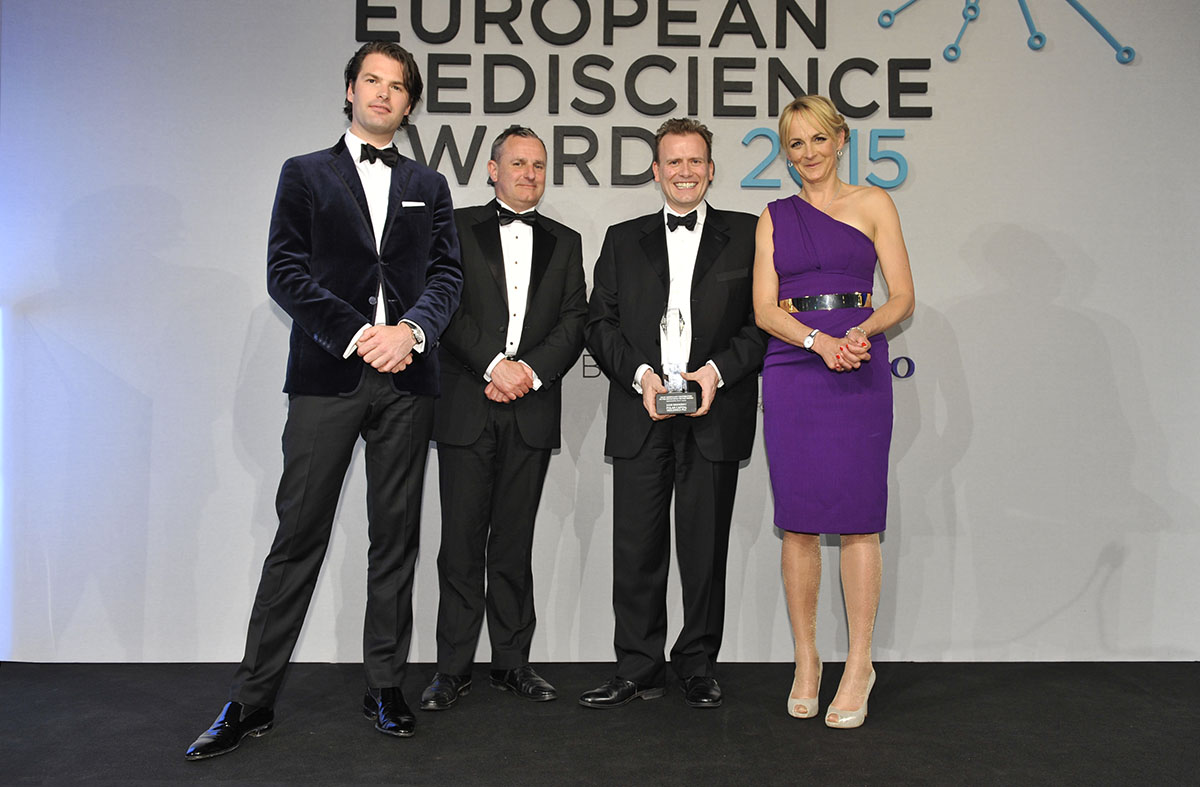 Picture shows, left to right:
Ewoud Welten, Vice President, Kempen & Co; Brian White, Head of Healthcare, Shore Capital; Dan Mahony, Polar Capital Holdings plc (winner); and Louise Minchin, awards presenter.