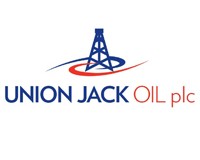 Union Jack Oil plc Placing to raise £800,000
Union Jack Oil plc (UJO: AIM), has raised £800,000 (before expenses) through a placing (the "Placing") of 470,588,235 new ordinary shares of 0.025p (the "Placing Shares") at a price of 0.17p (the "Placing Price") per Placing Share. Funds were raised by Shore Capitl and SP Angel.
The proceeds from the Placing will allow the Company to take advantage of the current opportunities within the oil and gas market to further expand its portfolio through the acquisition of interests in drill-ready projects onshore UK on attractive terms.
David Bramhill, Executive Chairman, commented:
"The Placing further strengthens our balance sheet and will allow us to continue to execute our strategy of focusing on acquiring interests in low-cost UK onshore exploration, appraisal, development and production opportunities."
You can read more about the deal on the DigitalLook website or in the Placing announcement.