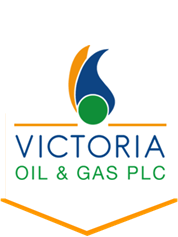 Victoria Oil & Gas plc
Shore Capital is delighted to have been appointed to Victoria Oil & Gas Plc ("VOG") as Joint Broker.
Overview of the Company (MKT CAP CIRCA £42m)
AIM-quoted Victoria Oil & Gas Plc ("VOG" or "the Company") has pioneered the monetisation of onshore gas in Cameroon from its 60% owned Logbaba gas and condensate project and created a profitable business less than five years from spudding the first wells. Through the Company's wholly-owned subsidiary and operator of the project, Gaz du Cameroun S.A. ("GDC"), a 33km gas distribution pipeline network has been built feeding gas to a range of industrial customers situated in Douala, the gateway port city to Central Africa. GDC delivered 1,967mmscf to customers in the year to 31 May 2015 and is able to set prices on a purely commercial basis with no restrictions on sales set by Government. The Logbaba gas and condensate project is an example of profitable onshore gas monetisation in Sub-Saharan Africa, with energy provision clearly aligned with national interests.