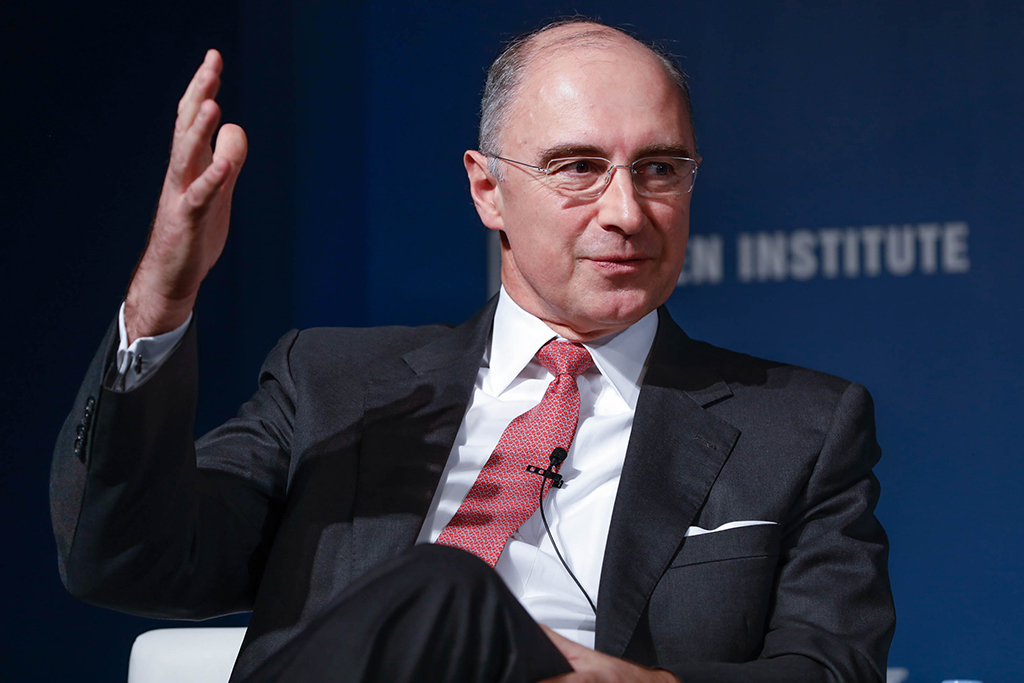 Xavier R. Rolet KBE appointed Chairman of Shore Capital Markets
Shore Capital is delighted to announce that Xavier Rolet has joined the Group as Non-Executive Chairman of its Capital Markets business.
During his decade as CEO of the London Stock Exchange, Mr Rolet transformed the LSE into one of the world's largest exchanges by market capitalisation, increasing its valuation from £800m to more than £14bn.
"As Shore Capital continues to grow, we are delighted Xavier is joining us to chair our Capital Markets business", said Howard Shore, Group Chairman and founder of the company. "Xavier has an impeccable business track record, and his insights and guidance will be invaluable as we look to best position ourselves following the market disruption associated with Covid-19."
Xavier Rolet said: "I have long admired Shore Capital for the professional and personalised service it offers its clients. The fact that the Group's management own a significant proportion of the business, ensures a strong commitment to their client's success."
Simon Fine, CEO of Shore Capital Markets, said: "Having previously worked closely together for a number of years, I am hugely excited that Xavier is joining us as Chairman of Shore Capital Markets. We see a lot of opportunities for the continued development of the business and I am delighted that we will be able to draw on his knowledge and expertise to help execute them."
Further information
Adele Gilbert, Senior Communications and Marketing Manager, Shore Capital
M: +44 (0)74 8477 8331
About Shore Capital
Shore Capital Group (https://www.shorecap.co.uk/) is a financial services group which specialises in equity capital market activities, asset management and principal finance. It has offices in Guernsey, London, Liverpool, Edinburgh and Berlin.
Shore Capital Markets (https://www.shorecapmarkets.co.uk/) is an independent securities business offering institutional and corporate clients leading investment banking, research, sales and trading services, including fixed income.
About Xavier R. Rolet KBE
Xavier R. Rolet KBE is an experienced CEO, co-founder and entrepreneur. Named as one of the 100 Best CEOs in the World in the 2017 Harvard Business Review, Xavier has a demonstrated history of successful turnarounds in the global financial services industry. In his decade at the helm of the London Stock Exchange, the LSE's market valuation rose from £800m to more than £14bn, transforming it into one of the world's largest exchanges by market capitalisation.
Xavier is Non-executive Chairman of Phosagro PJSC, a member of the Board of Directors of the Saudi Stock Exchange Tadawul as an appointee of the Public Investment Fund and an Expert Advisor to the Shanghai Institute of Finance for the Real Economy.
Xavier has held various senior positions in the financial services industry throughout his career: CEO of CQS UK LLP, a global hedge fund, Chief Executive Officer of Banque Lehman Brothers in Paris, Co-head of Global Equity Trading at Lehman Brothers New York, Global Head of European Equities at CS First Boston, Global Head of Risk and Trading at Dresdner Kleinwort Benson, Vice-President, International Risk Arbitrage at Goldman Sachs New York, and co-head of European Equities Sales and Trading at Goldman Sachs International Ltd in London.
Xavier served as a Second Lieutenant and Instructor at the French Air Force Academy in 1981 prior to attending Columbia University Graduate School of Business, where he gained an MBA in January 1984 and where he currently serves as a Member of the Board of Overseers. He also holds a post-graduate degree from the Institute of Advanced Studies in National Defense (IHEDN) in Paris, and an MSc in Management Science from Kedge Business School.
Xavier is an Honorary Knight Commander of the Order of the British Empire (KBE), a Knight of the National Order of the Legion of Honour of France, an Officer of the Royal Sharifian Order of Al-Alawi and a Member of the Order of Friendship of the Russian Federation.